Stew and Soup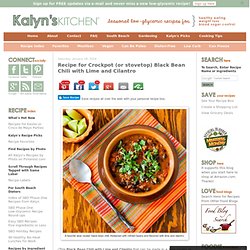 Recipe for Crockpot Black Bean Chili with Lime and Cilantro
(Updated with better photos and step-by-step instructions, February 2013.)
I love fall colors and flavors.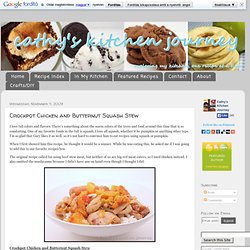 Crockpot Chicken and Butternut Squash Stew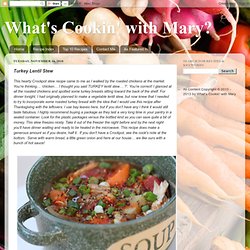 Turkey Lentil Stew
This hearty Crockpot stew recipe came to me as I walked by the roasted chickens at the market.
an autumn dinner
I mar­ried a meat and pota­toes guy. Which is kind of crazy because when we met and were mar­ried he was a veg­e­tar­ian, he had been for 5 years until on our hon­ey­moon in Hawaii when he had a bite of fish. And even then he didn't come home & dive into meat. But deep down lurk­ing beneath the sur­face was a meat eater. That doesn't mean he still doesn't enjoy a meat-less meal or that we don't make meat-less meals as a reg­u­lar part of our life, the deli­ciously sim­ple dish of Mujadara or Spinach pie shows oth­er­wise.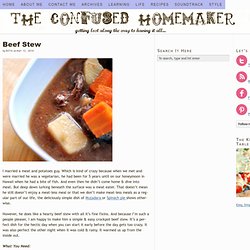 Crockpot Beef Stew Recipe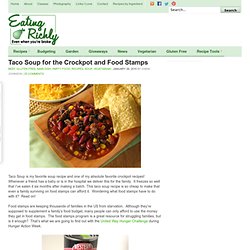 Taco Soup for the Crockpot Recipe | Dianasaur Dishes
Taco Soup is my favorite soup recipe and one of my absolute favorite crockpot recipes! Whenever a friend has a baby or is in the hospital we deliver this for the family. It freezes so well that I've eaten it six months after making a batch.