AppDev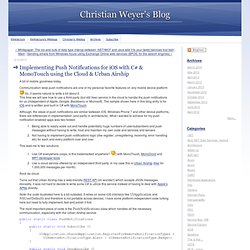 Implementing Push Notifications for iOS with C# MonoTouch using the Cloud Urban Airship - Christian Weyer's Blog
A bit of mobile goodness today. Communication-wise push notifications are one of my personal favorite features on any mobile device platform So, it seems natural to write a bit about it.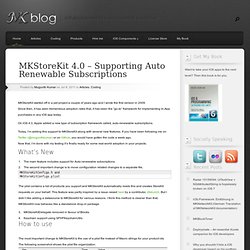 MKStoreKit 4.0 – Supporting Auto Renewable Subscriptions | MKBlog
Keychain support using SFHFKeychainUtils How to use The most important change to MKStoreKit is the use of a plist file instead of Macro strings for your product ids.
Redth/APNS-Sharp - GitHub
ClanceysLib/AppStore/InAppPurchaseManager.cs at master from Clancey/ClanceyLib - GitHub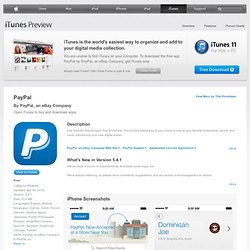 PayPal
Description Enjoy PayPal on-the-go with the PayPal iPhone app. SEND & REQUEST MONEY Whether you want to send a money gift or pay off a loan from a friend—sending money is easy and FREE (when using Bank or Balance as a funding source).
Flex 3 - Adobe Flex 3 Help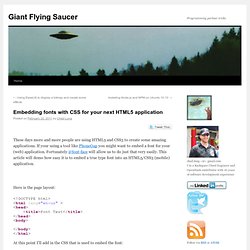 These days more and more people are using HTML5 and CSS3 to create some amazing applications.
Embedding fonts with CSS for your next HTML5 application
Pro - Faq
Along with Apple's official release of the new iPhone 3.0 software came a number of new graphic GUI elements.
iPhone GUI PSD 3.0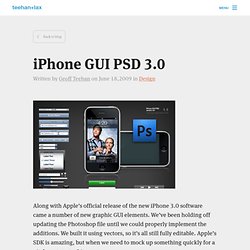 InDesign CS5 & CS5.5 * Digital Publishing Suite overview
gMap - Google Maps Plugin For jQuery | Download
gMap for jQuery is no longer maintained The Google Maps JavaScript API Version 2 has been officially deprecated as of May 19, 2010. The V2 API will continue to work until May 19, 2013.