Inspire
Looks like good Handmade works by Coming Soon
If you're new here, you may want to subscribe to my RSS feed follow me on twitter or download my FREE beginners guide to creating your own WordPress Blog One thing which nobody ever taught me about as a graphic design student was grids, how crazy is that? Grids must be one of the most fundamental elements of design and can help make sense from chaos. Immediately by using a grid it helps you find a sense of balance within a layout, that's not to say you shouldn't break out of the grid, but it is definitely a good starting point.
Sketches and Grids Speed up the Design Process | Graphic Design Blog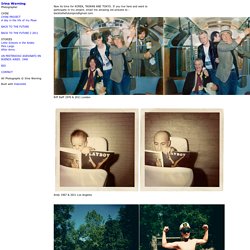 Now its time for KOREA, TAIWAN AND TOKYO. If you live here and want to participate in my project, email me amazing old pictures to : backtothefuturepics@gmail.com
19 Aug 2010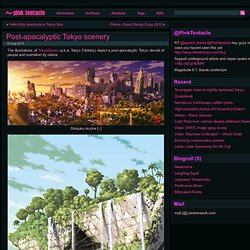 Fantastic Papercraft Design | Abduzeedo | Graphic Design Inspiration and Photoshop Tutorials
In From up North's inspiration galleries we present the latest of our findings from the wonderful world of design. Amazing high quality artworks in various categories from great designers all over the globe. Surfrider foundation Sleepiness is stronger than you Association France Alzheimer The beach doent clean itself
Inspiration Gallery #159 - Serious ads & From up North | Design inspiration & news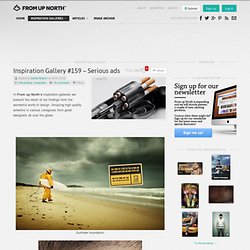 - StumbleUpon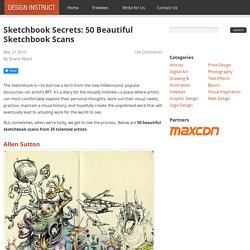 The sketchbook is—to borrow a term from the new millenniums' popular discourse—an artist's BFF.
Jason Silva - Imagination