HUMOR
PETA's New Big Swinging (Veggie) Peckers Ad (NSFW-ish)
A Very Odd 1960s Japanese Sex Guide
8 Ways Your Facebook Profile is Like a Serial Killer's Lair
The 20 Most Trashy & Unconventional Barbies EVER
Calvin & Hobbes GIFs For Every Occasion
Go Daniel
'Doorways To Demonic Possession': Fundamentalists Allegedly Pamphlet Comic-Con With Evil 'Hobbies' List
Eastern religions, yoga, vegetarianism and meditation are just a few of the so-called "hobbies" that may lead to demonic possession, according to a list that was distributed by people posing as a fundamentalist group outside Comic-Con 2012. A photo of the pamphlet was posted to the online image board MyBroadband by a user called "DJ" on July 17. It then quickly circulated around the Internet . UPDATE : The list is part of a parody cartoon used as promotional tool for the Cult Jam Productions film "Ivy League Exorcist: The Bobby Jindal Story." The pamphlet, which can be viewed in full on the film's blog, lampoons Chick tracts -- short, evangelical comic books that espouse Christian fundamentalist beliefs. Scroll Down To View List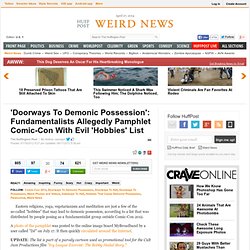 Like most of you, I'm not really good at being an adult/socialized human being. I try to be a functioning member of society, but, on my best day, I'm still just a sweaty collection of farts and stuttered observations about pop culture, covered in a stained t-shirt. I'm always looking for advice on how to be a better person, and I often turn to celebrities, because they seem pretty on the ball. Last year, I learned all about myself (and also partying) by religiously reading and following everything that Andrew WK said on Twitter. This time around, I'm following the words of singer(?)/artist(?)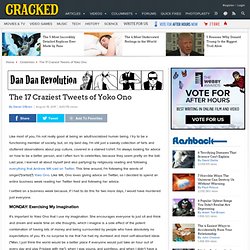 The 17 Craziest Tweets of Yoko Ono
Random facts you didn't know
I know you want one!
A nose job always helps
I feel so sorry for this guy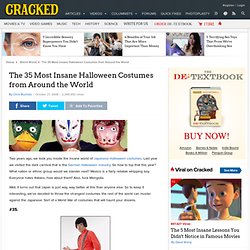 Two years ago, we took you inside the insane world of Japanese Halloween costumes . Last year we visited the dark carnival that is the German Halloween industry . So how to top that this year? What nation or ethnic group would we slander next? Mexico is a fairly reliable whipping boy.
The 35 Most Insane Halloween Costumes from Around the World
Daniel or Elijah, Elijah or Daniel?
Playing With Cats Lvl Asian
When you see it...
Adorável Psicose
Wheel of Nutrition
Journalists at a Microsoft press conference
Nico & Gabi
Pérolas do Orkut - Imagens, fotos e scraps engraçados do orkut
i hate my parents
fuck yeah dementia!!1!
Eu Sou Rica (Pobreza Pega) - DJ Rafael Lelis Feat. VJ José Del Duca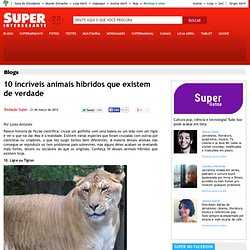 A nomeação do deputado Pastor Marco Feliciano (PSC-SP), acusado de homofobia e racismo, para a presidência da Comissão de Direitos Humanos e Minorias (CDHM) causou polêmica, protestos e abaixo-assinado . A indignação faz sentido: o objetivo da CDHM, uma das 20 comissões permanentes da Câmara dos Deputados, é contribuir para a afirmação dos direitos humanos . Além de receber, avaliar e investigar denúncias de violações, a comissão tem o dever de discutir e votar propostas legislativas relativas ao tema. E algumas delas podem dar muito o que falar. Em sua primeira reunião à frente da comissão, Feliciano retirou de pauta algumas das propostas mais controversas. Para você ficar por dentro do que acontece dentro da Câmara (e acompanhar o que está por vir), listamos 8 propostas polêmicas que passam pela Comissão de Direitos Humanos e Minorias:
Superlistas
Placas Ridículas
NIQUEL NAUSEA [ www.niquel.com.br ]
YouTube
Porra, Mauricio!
Sei la como se escreve