Movies
Eternal Sunshine of the Spotless Mind (2004. Edit Storyline A man, Joel Barish, heartbroken that his girlfriend Clementine underwent a procedure to erase him from her memory, decides to do the same.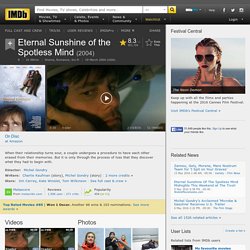 However, as he watches his memories of her fade away, he realizes that he still loves her, and may be too late to correct his mistake. Written by anonymous. The Lord of the Rings: The Return of the King (2003. Edit Storyline While Frodo & Sam continue to approach Mount Doom to destroy the One Ring, unaware of the path Gollum is leading them, the former Fellowship aid Rohan & Gondor in a great battle in the Pelennor Fields, Minas Tirith and the Black Gates as Sauron wages his last war against Middle-Earth.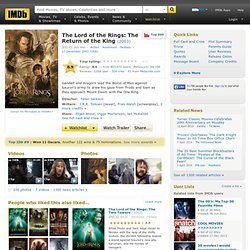 Written by Anonymous Plot Summary | Plot Synopsis. Forrest Gump (1994. Edit Storyline Forrest Gump is a simple man with a low I.Q. but good intentions.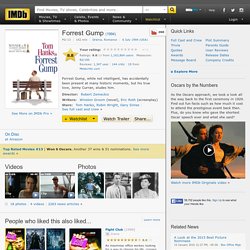 He is running through childhood with his best and only friend Jenny. His 'mama' teaches him the ways of life and leaves him to choose his destiny. The Diving Bell and the Butterfly (2007. Edit Storyline Forty-three year old Elle magazine editor Jean-Dominique Bauby - Jean-Do to his friends - awakens not knowing where he is.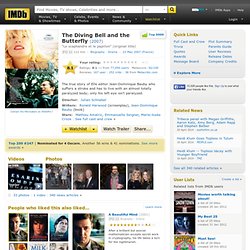 Schindler's List (1993. Edit Storyline Oskar Schindler is a vainglorious and greedy German businessman who becomes unlikely humanitarian amid the barbaric Nazi reign when he feels compelled to turn his factory into a refuge for Jews.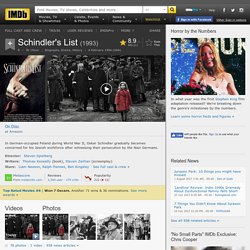 Into the Wild (2007. (500) Days of Summer (2009. Edit Storyline After it looks as if she's left his life for good this time, Tom Hansen reflects back on the just over one year that he knew Summer Finn.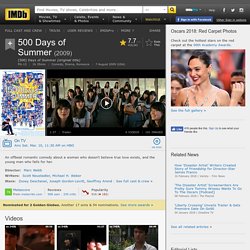 Despite being physically average in almost every respect, Summer had always attracted the attention of men, Tom included. For Tom, it was love at first sight when she walked into the greeting card company where he worked, she the new administrative assistant. Soon, Tom knew that Summer was the woman with whom he wanted to spend the rest of his life. The Lord of the Rings: The Fellowship of the Ring (2001. The Lord of the Rings: The Two Towers (2002. Quotes [first lines] Gandalf: You cannot pass!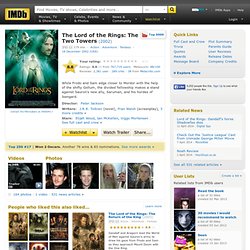 Frodo: Gandalf! Gandalf: I am a servant of the Secret Fire, wielder of the flame of Anor.
---