Reggae
La historia del ska y reggae
Rocksteady - the roots of reggae
Big Yard Chunes: Jamaican Vinyl Records from Mento to Calypso, Ska, Rocksteady, Reggae, Roots, Dub, and Dancehall
Design Legacy: A Social History Of Jamaican Album Covers - Smashing Magazine
Mention Jamaican music to someone who isn't a fan and you can bet that a fairly predictable image pops into the head of your listener.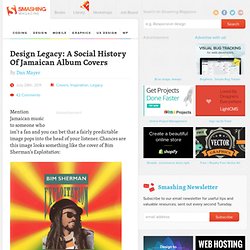 The 100 greatest rocksteady tunes
You Don't Care – The Techniques (Duke Reid Production) It's been a hard choice when putting this top 100 together to chose between the more obscure tunes and the huge hits of the genre. I've avoided some of the anthems, not because they're not great records but because it's hard to get excited about a tune you've heard hundreds of times and that has appeared on literally dozens of compilations.
| - Albums - | - 12" Singles - | - 7" - |
Studio One - albuns, art, covers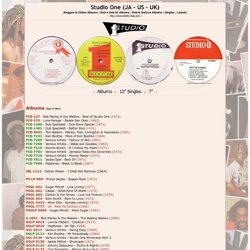 Dub Vendor Reggae, Roots & Dub Specialist
RoodBoss SoundSystem no jornal O Globo