Reggae
La historia del ska y reggae
Rocksteady - the roots of reggae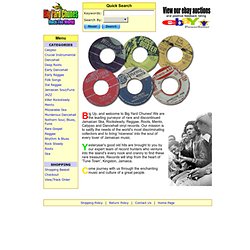 Big Yard Chunes: Jamaican Vinyl Records from Mento to Calypso, Ska, Rocksteady, Reggae, Roots, Dub, and Dancehall
Big Up, and welcome to Big Yard Chunes! We are the leading purveyor of rare and discontinued Jamaican Ska, Rocksteady, Reggae, Roots, Mento, Calypso and Dancehall vinyl records. Our mission is to satify the needs of the world's most discriminating collectors and to bring 'niceness' into the soul of every lover of Jamaican music.
Design Legacy: A Social History Of Jamaican Album Covers - Smashing Magazine
Advertisement Mention Jamaican music to someone who isn't a fan and you can bet that a fairly predictable image pops into the head of your listener. Chances are this image looks something like the cover of Bim Sherman's Exploitation: Same old Rastafarian colors… Some guy with dreads… A title that refers broadly to political oppression or positive thinking without much in the way of self-critical awareness or irony. For many people, this vision — of roots reggae and its deified lead singer — is the only face that Jamaican music has to offer.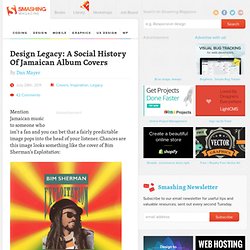 The 100 greatest rocksteady tunes
You Don't Care – The Techniques (Duke Reid Production) It's been a hard choice when putting this top 100 together to chose between the more obscure tunes and the huge hits of the genre. I've avoided some of the anthems, not because they're not great records but because it's hard to get excited about a tune you've heard hundreds of times and that has appeared on literally dozens of compilations.
Dub Vendor Reggae, Roots & Dub Specialist
RoodBoss SoundSystem no jornal O Globo