Django
Beating Google With CouchDB, Celery and Whoosh (Part 3) « Andrew Wilkinson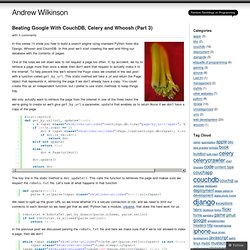 In this series I'll show you how to build a search engine using standard Python tools like Django, Whoosh and CouchDB.
Estou testando o módulo Django MongoDB Engine, um backend para Django bastante completo. O grande diferencial desse módulo é permitir uma integração total e transparente do Django com o MongoDB, inclusive trabalhando no models da mesma forma que em um banco relacional.
Django MongoDB Engine | Christiano Anderson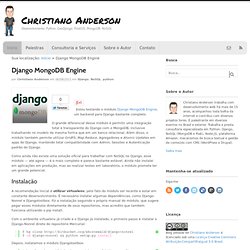 Sabe aquele recurso que algumas redes sociais têm, de exibir os pontos próximos à sua localização?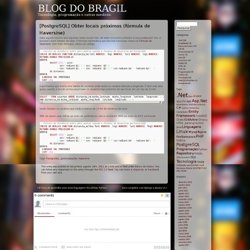 [PostgreSQL] Obter locais próximos (fórmula de Haversine) « Blog do Bragil
By the end of this tutorial you will have built a simple GIS web application for viewing, editing, searching and uploading GIS data.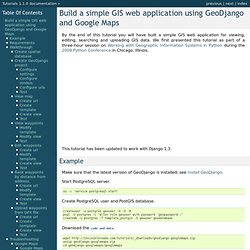 Build a simple GIS web application using GeoDjango and Google Maps — Tutorials v0.9.0 documentation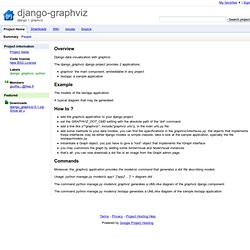 Django data visualization with graphviz.
Overview
Django REST framework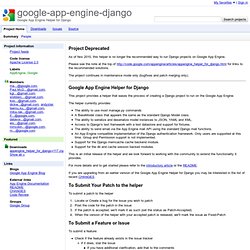 app engine - django
Project Deprecated As of Nov 2010, this helper is no longer the recommended way to run Django projects on Google App Engine. Please see the note at the top of http://code.google.com/appengine/articles/appengine_helper_for_django.html for links to the recommended solutions.
In this tutorial I will show you how to get a simple datastore-backed Django application up and running on the Google App Engine. I will assume that you are somewhat familiar with Django.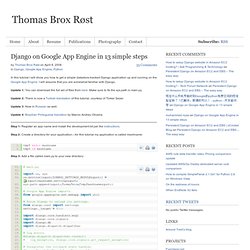 Django on Google App Engine in 13 simple steps : Thomas Brox Røst
Djangoappengine contains all App Engine backends for Django-nonrel, e.g. the database and email backends.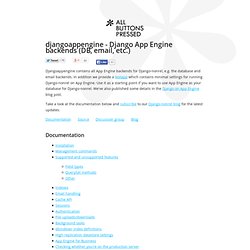 Django App Engine
Introdução O Google App Engine e o Django podem utilizar o padrão WSGI para executar aplicativos. Isso significa que é possível utilizar quase toda a pilha do Django no Google App Engine, incluindo middleware.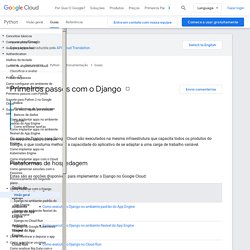 Tutorial - Django App Engine
Integrating Django with Nose at DISQUS by David Cramer
About a month ago we decided to make the transition off of Django's test suite over to the Nose runners. Our main selling point was the extensibility, and the existing ecosystem of plugins.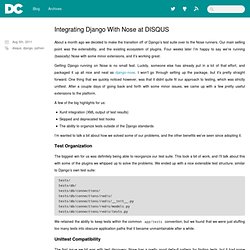 Voando com o Django no Google App Engine | Francisco Souza
O Google App Engine é uma ferramenta sensacional para desenvolvedores web. Uma ferramente certamente útil e que deveria pelo menos ser experimentada por todo desenvolvedor web que se preza :) A primeira linguagem de programação suportada pelo App Engine foi o Python, e hoje a linguagem Java também é suportada.