Reverse Image Search
Multicolr Search Lab - Idée Inc. IM2GPS: estimating geographic information from a single image. People Abstract Estimating geographic information from an image is an excellent, difficult high-level computer vision problem whose time has come.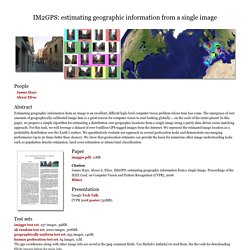 BYO Image Search Lab - Idée Inc. Goggles. There are some things that are hard to put in words, like a painting that you want to find out the artist of.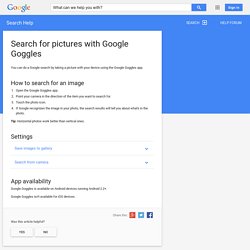 For searches like that, try Google Goggles -- it lets you search the web using photos that you've taken on your mobile phone. So just open the Goggles app on your phone, snap a photo of that painting, and find search results all about it. TinEye Reverse Image Search.
---