Organizational Management
edisdat.ied.edu.hk/pubarch/b15907314/full_paper/SYMPO-000004_Keith Morrison.pdf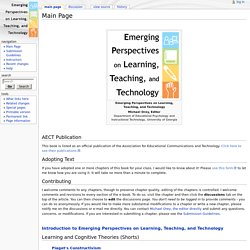 From Emerging Perspectives on Learning, Teaching and Technology Emerging Perspectives on Learning, Teaching, and Technology Michael Orey, Editor Department of Educational Psychology and Instructional Technology, University of Georgia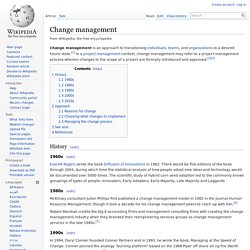 Change management is an approach to transitioning individuals, teams, and organizations to a desired future state.[1] In a project management context, change management may refer to a project management process wherein changes to the scope of a project are formally introduced and approved.[2] or the definition of change management defined on this page [3] History[edit] Everett Rogers wrote the book Diffusion of Innovations in 1962. There would be five editions of the book through 2003 - during which time the statistical study of how people adopt new ideas and technology would be documented over 5000 times.
Innovation Keynote Speaker Jeremy Gutsche - 30 Minute Speech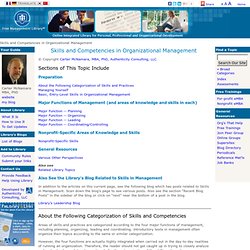 © Copyright Carter McNamara, MBA, PhD, Authenticity Consulting, LLC. Sections of This Topic Include Preparation
Organizational Management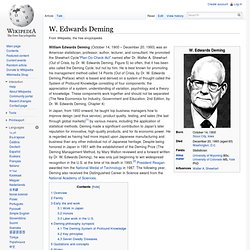 W. Edwards Deming
William Edwards Deming (October 14, 1900 – December 20, 1993) was an American statistician, professor, author, lecturer, and consultant. He is perhaps best known for the "Plan-Do-Check-Act" cycle popularly named after him. In Japan, from 1950 onward, he taught top business managers how to improve design (and thus service), product quality, testing, and sales (the last through global markets)[1] by various means, including the application of statistical methods. Deming made a significant contribution to Japan's later reputation for innovative, high-quality products, and for its economic power. He is regarded as having had more impact upon Japanese manufacturing and business than any other individual not of Japanese heritage.
Peter Drucker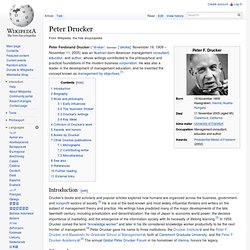 Peter Ferdinand Drucker (/ˈdrʌkər/; German: [ˈdʀʊkɐ]; November 19, 1909 – November 11, 2005) was an Austrian-born American management consultant, educator, and author, whose writings contributed to the philosophical and practical foundations of the modern business corporation. He was also a leader in the development of management education, and he invented the concept known as management by objectives.[1] Introduction[edit] Drucker's books and scholarly and popular articles explored how humans are organized across the business, government, and nonprofit sectors of society.[2] He is one of the best-known and most widely influential thinkers and writers on the subject of management theory and practice.
www.druckersociety.at/repository/scientific/Daly.pdf
There are so many tools and approaches that it can sometimes be difficult to see the bigger picture that guides the selection of different approaches, and how they interlink in practice. In particular there is a need to appreciate the concepts of complicated and complex in order to fully understand the context and landscape which leads to the choice of appropriate interventions that will address the issues of sustainability. An introduction to this topic is available as a posting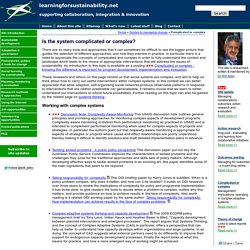 Managing complex adaptive systems