2D, 3D
3D Characters - Mixamo. Portail:Animation. Une page de Wikipédia, l'encyclopédie libre.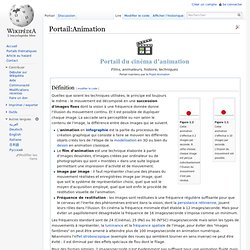 Portail du cinéma d'animation Films, animateurs, histoire, techniques Définition[modifier | modifier le code] Figure 1.1 Cette animation s'effectue à 10 images par seconde. "Paperman" et la technologie Meander | Artfx - Le blog. The short animation film "Paperman" from Walt Disney studios was seen in theaters in November 2012 as an introduction to the film "Wreck it Ralph".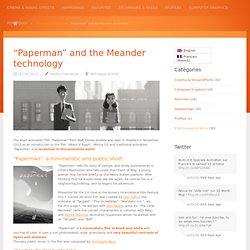 Mixing CG and traditional animation, "Paperman' is a revolution in the animation world. "Paperman": a minimalistic and poetic short "Paperman" tells the story of George, and lonely businessman in 1950′s Manhattan who falls under the charm of Meg, a young woman that he met briefly on the Metro station platform. Snouty Pig | Real entertainment news as told by fictional characters. We provide original videos and behind the scenes videos to recent and upcoming films. 99Sounds | Free Sound Effects & Sample Libraries. SaAManager - Introduction. InfoProGraphie Simple - Accueil. Blender - Plane Tracking. FIRST KISS. TabletteGraphique.pro - tout l'univers des tablettes graphiques. Accueil. Advanced Creation. Tuto et Formation informatique en vidéo sur FORMATIONVIDEO.FR.
Wisibility. Formation After Effects. VIDEO COPILOT | After Effects Tutorials, Plug-ins and Stock Footage for Post Production Professionals. Aardman. Kickstarter. Un making-of de taille pour Iron baby, de Patrick Boivin et Strob.
Souvenez-vous, en mai 2010...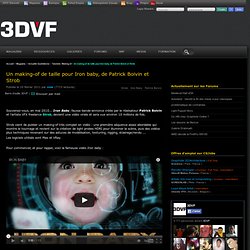 Iron Baby, fausse bande-annonce créée par le réalisateur Patrick Boivin et l'artiste VFX freelance Strob, devient une vidéo virale et sera vue environ 10 millions de fois. Strob vient de publier un making-of très complet en vidéo : une première séquence assez abordable qui montre le tournage et revient sur la création de light probes HDRI pour illuminer la scène, puis des vidéos plus techniques revenant sur des astuces de modélisation, texturing, rigging, éclairage/rendu ... JeComprendsPas.com.
2D. Le Site du Zéro, site communautaire de tutoriels gratuits pour débutants : programmation, création de sites Web, Linux... Tutos Graphiques (Photoshop - Gimp - Blender...) Graphism Design.
---