Google
Health
Following a blog shows authors and readers of the blog that you're a fan, and you can keep track of the blogs you follow via your Reading List on the Blogger dashboard.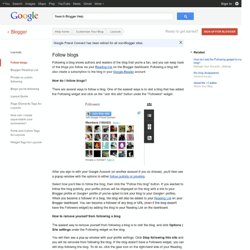 Timeline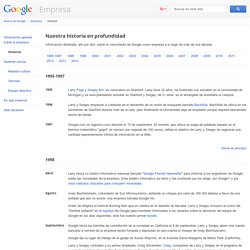 Get the details, year by year, on Google's growth as a company over more than a decade. Larry Page and Sergey Brin meet at Stanford. Larry, 22, a U Michigan grad, is considering the school; Sergey, 21, is assigned to show him around.
Surveillez l'activité de votre site au moment même où elle a lieu : identifiez immédiatement les éléments performants et ceux qui ne le sont pas. En savoir plus Vos investissements dans les médias sociaux méritent mieux que des tâtonnements. Procurez-vous des données et des informations directement exploitables. En savoir plus Découvrez comment vos canaux marketing interagissent pour générer des ventes et des conversions.