Europe / culture
rainbow [Rainbow Paper Online]
Commit to change for Intercultural Dialogue. Make our collective voice heard. Support our advocacy with the European Union and its Member States. Sign up. This site serves the public endorsement of The Rainbow Paper, an initiative of the Platform for Intercultural Europe (previously the "Rainbow Platform").
Introduction Panorama is a resource offered by the Platform for Intercultural Europe, which was initiated in 2006 (as the Civil Society Platform for Intercultural Dialogue) by Culture Action Europe and the European Cultural Foundation (ECF), with the support of the Network of European Foundations (NEF) and on the occasion of the European Year of Intercultural Dialogue in 2008. Hundreds of civil society organisations and their individuals engaged in intercultural action accross Europe - at local, national and international level, have participated in the Platform during its informal phase; after establishing as an association in 2008, the Platform is open to subscribing members. The context of Panorama
PANORAMA : A resource collection for Intercultural Dialogue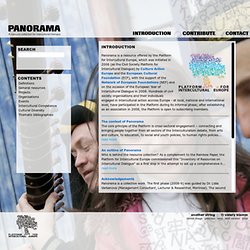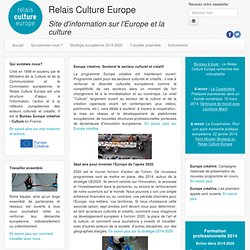 LE RELAIS CULTURE EUROPE EST FERME JUSQU'AU 6 JANVIER AU MATIN. Vous pouvez nous joindre par mail auprès de votre correspondant habituel soit à l'adresse générale info@relais-culture-europe.org. Nous prenons dés rendez-vous dès le 6 janvier à midi. Le RELAIS vous souhaite de bonne fêtes. 2014-2020.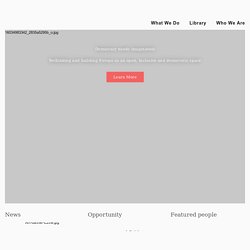 To strengthen the position of culture in the Netherlands in the run-up to the European Parliament elections on 22 May 2014, ECF and partners launched a manifesto highlighting 3 urgent priorities: Talent development, Creative Industries & Entrepreneurship and Open Democracies. The manifesto Voor Europa Door Cultuur | Shaping Europe Through Culture | Façonner l'Europe par la culture is available in Dutch, English and French →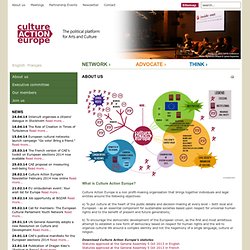 Qui sommes-nous?
What is Culture Action Europe? Culture Action Europe is a non profit-making organisation that brings together individuals and legal entities around the following objectives: a) To put culture at the heart of the public debate and decision-making at every level – both local and European - as an essential component for sustainable societies based upon respect for universal human rights and to the benefit of present and future generations; b) To encourage the democratic development of the European Union, as the first and most ambitious attempt to establish a new form of democracy based on respect for human rights and the will to organize cultural life around a complex identity and not the hegemony of a single language, culture or religion.