Stuff To Buy
ESSLACK | | Deutsch | The Deli Garage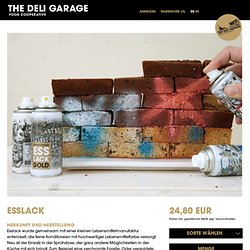 Herkunft und Herstellung Esslack wurde gemeinsam mit einer kleinen Lebensmittelmanufaktur entwickelt, die feine Konditoreien mit hochwertiger Lebensmittelfarbe versorgt. Neu ist der Einsatz in der Sprühdose, der ganz andere Möglichkeiten in der Küche mit sich bringt. Zum Beispiel eine verchromte Forelle.
Store
That is verifiably correct. Because all Gizmodo readers live in the same place with the same laws Good point. However, there is a North American model, which would only be legal for law enforcement, as well as churches, jails, and hospitals in Mexico. They're mostly illegal in Europe.
7 Tools To Make Your Post-Holiday Transition Back To Work Easier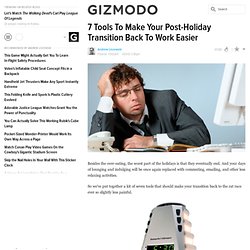 Books that will induce a mindfuck
A few months ago, several concepts of the iPhone 5 appeared on the web with a virtual keyboard projected by the device itself. Apple didn´t release it, so a company(Celluon) decided to develop the product and have already put up for sale. The Magic Cube is an ultra-portable, full-sized virtual computer keyboard. It connects to the device via bluetooth or USB, in addition to being compatible with iPhone, iPod and iPad, it can be used with computers, notebooks, smartphones and many tablets.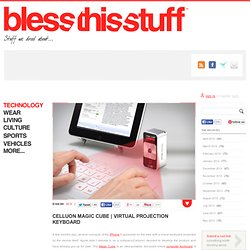 CELLUON MAGIC CUBE | VIRTUAL PROJECTION KEYBOARD
This Is Why I'm Broke - StumbleUpon
Miracle Berries | Have a Giggle, Even a Litel'n!Have a Giggle, Even a Litel'n!