Music
The Killers
Siempre Me Dejas
Zoé Oficial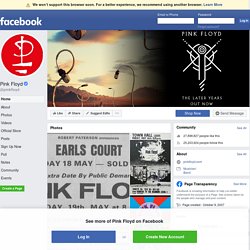 Pink Floyd
The publishers of the Syd Barrett book have launched a competition to win a copy of the Syd Barrett Signature Edition book, numbered 001. Only 500 of these these box set books were ever made and each is hand numbered and individually sign...ed by one of Syd's brothers or sisters. A celebration of Syd's life before, during and after Pink Floyd, the book normally retails at £300/$500. Its very simple to enter; just go to http://barrettbook.com/#win and fill in your name and email address. If you wish you can also get more chances to win using social media.
INSITE
Just Announced: New Runaway Tours private show with Jon Bon Jovi in Las Vegas! Come join Jon Bon Jovi on February 24th to 26th in Las Vegas for a private acoustic at Hard Rock Live on the Vegas strip. The trip cost will include two nights... of accommodations at the Cosmopolitan Hotel, a welcome party, an after show party at the Hard Rock, an autographed photo of Jon Bon Jovi, Hard Rock / Runaway Tours Shot Glass, a special event laminate and trip credential is also included. Extra nights will also be available.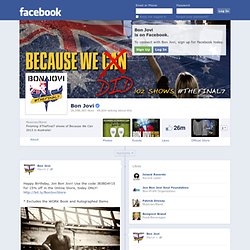 Bon Jovi
(Please note: Contains lots of energy!) Patti's UK Tour Starts tomorrow in Southampton - Full dates and ticket info @ http://www.ents24.com/uk/tour-dates/patti-russo ... QOL: Hello Patti. QueenOnline.com calling. Lets get to it, what is your connection to the Queen Family? PR: Divine Intervention!
Queen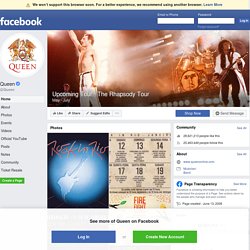 Final steps in our Buenos Aires #GuessTheSetList Contest Using the list below, which we here are in a agreeance on, check against the guess you made in your post and comment on this post with how many songs you guessed correctly. Be sure t...o include a link in the comment that goes to the post with your guess.
Guns N' Roses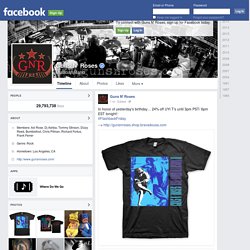 Coldplay
Rock music
Porter
The Scorpions
Rock Bands KISS and Def Leppard Commit to Hire Two Veterans as Roadies as Part of U.S. Chamber's Hiring 500,000 Heroes Program Following Nationwide Search, Two Veterans will Join Bands for 2014 Summer Tour Rock bands KISS and Def Leppard ...today announced their commitment to hire two veterans as roadies for their 2014 summer tour as part of the U.S. Chamber of Commerce Foundation and Capital One's Hiring 500,000 Heroes campaign.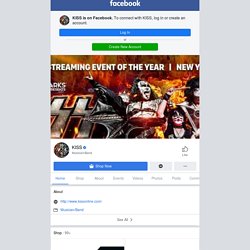 KISS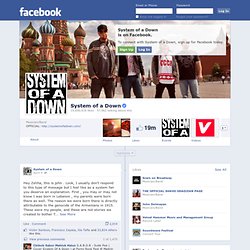 Come see my musical paintings. I'll be hanging out at Project Gallery http://projectla.net/ in Hollywood, CA from 1 – 4 p.m. on Friday, November 15 and Saturday, November 16. ... If you don't live in LA, but want to get a taste of the exhibition, CLICK HERE http://eyeforsound.com/eye-for-sound-app-tutorial/. Limited editions of some artwork available HERE http://shop.Eyeforsound.com/. Thank you all for the love & support. Peace - Serj See More
System of a Down
Metallica
My Chemical Romance
Black Eyed Peas
AC/DC
Junior Senior
Lo Blondo (Denisse)
Nirvana
Maqueta
Radiohead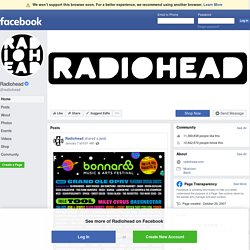 Hello, Just wanted to let you know about a benefit show in my hometown, Oxford, that I'm involved with. Its called Childish Things, and takes place on Monday 24th and Tuesday 25th March at The New Theatre. It is a mixture of music and come...dy and raises much needed funds for Helen and Douglas House, a hospice in Oxford for children and young adults. Acts already confirmed for the show are Jimmy Carr, Jo Brand, Rob Brydon, John Lloyd and Tom Odell.