Ontologies
Les ontologies les plus répandues dans le domaine du Web sémantique
Freebase
Back to LinkedScience.org
Linked Science Vocabulary Specification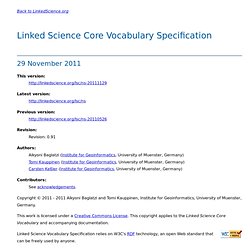 Welcome to the Bibliographic Ontology Website | The Bibliographic Ontology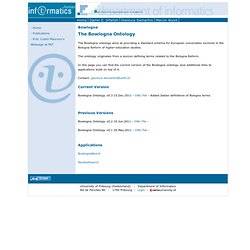 Bowlogna |
The Bowlogna ontology aims at providing a standard schema for European universities involved in the Bologna Reform of higher-education studies. The ontology originates from a lexicon defining terms related to the Bologna Reform.
Academic Institution Internal Structure Ontology (AIISO)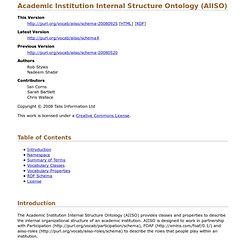 This Version
(LOV) Linked Open Vocabularies
DBpedia.fr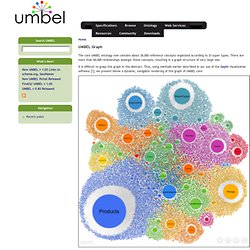 Graph | UMBEL
The core UMBEL ontology now contains about 26,000 reference concepts organized according to 33 super types. There are more than 60,000 relationships amongst these concepts, resulting in a graph structure of very large size.
Overview YAGO2s is a huge semantic knowledge base, derived from Wikipedia WordNet and GeoNames. Currently, YAGO2s has knowledge of more than 10 million entities (like persons, organizations, cities, etc.) and contains more than 120 million facts about these entities. YAGO is special in several ways: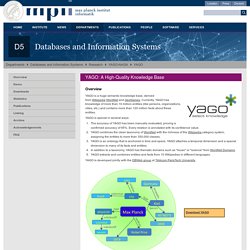 DBpedia is a crowd-sourced community effort to extract structured information from Wikipedia and make this information available on the Web. DBpedia allows you to ask sophisticated queries against Wikipedia, and to link the different data sets on the Web to Wikipedia data.