WAISTED!!!
America's Secret Bars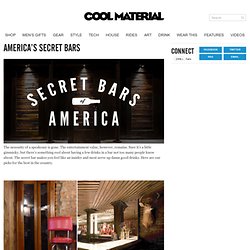 The necessity of a speakeasy is gone. The entertainment value, however, remains. Sure it's a little gimmicky, but there's something cool about having a few drinks in a bar not too many people know about. The secret bar makes you feel like an insider and most serve up damn good drinks. Here are our picks for the best in the country. Please Don't Tell, or "PDT" as it is commonly known, is probably the best known secret bar there is (oxymoron?).
Vodka Never Disappoints! - Fun Stuff Cafe
Growing up my all time FAVORITE frozen treat were Bomb Pops! Those 'rocket' shaped Popsicles that were blue raspberry on the bottom, lemon in the middle and cherry on top. And I'm sure by now you all know what I did with the cherry portion. Yep, you guessed it! I cut or broke that section off. Sorry but I just don't do cherry.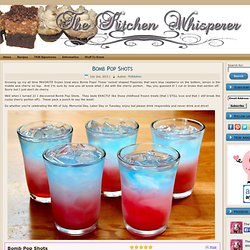 Guys rig up buddies plumbing with beer while he's out