Coding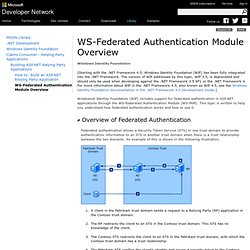 WS-Federated Authentication Module Overview
The WS-FAM is implemented in the WSFederationAuthenticationModule class. Typically, you add the WS-FAM to the HTTP pipeline of your ASP.NET RP application.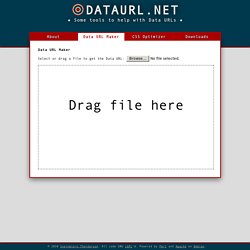 Data URL Maker, Data URL CSS Optimizer and the Data URL Toolkit
DATAURL.NET is home to some open source tools for creating and working with Data URLs ( RFC 2397 ).
Online PNG optimizer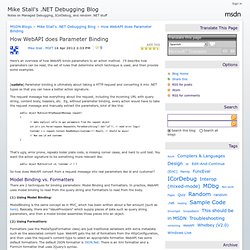 Here's an overview of how WebAPI binds parameters to an action method. I'll describe how parameters can be read, the set of rules that determine which technique is used, and then provide some examples. [ update ] Parameter binding is ultimately about taking a HTTP request and converting it into .NET types so that you can have a better action signature.
How WebAPI does Parameter Binding - Mike Stall's .NET Debugging Blog
ASP.NET Image Resizing & Cropping Module for IIS - Free & Open Source