WikiLeaks.1
Afghanistan: The war logs | World news
Sachin Parashar, TNN Aug 7, 2010, 02.58am IST NEW DELHI: In what cannot be good news for India, Iran on Friday questioned the motive behind the Wikileaks expose on ISI-Taliban links saying the leak of 92,000 US documents was proving to be a strain on the move towards political stability in Afghanistan. Describing the motive behind Wikileaks as suspicious, immediately after his talks with Indian officials in Delhi on Friday, Iran's deputy foreign minister for Asia and Pacific affairs Mohammed Ali Fathollahi went on to say that Iran believed in cooperation with Pakistan on the Afghanistan issue. Even as Fathollahi claimed that India and Iran had "close viewpoints" on Afghanistan, he said enough to suggest that the two nations may not be on the same page over the issue. "We are suspicious about the motive behind what has been revealed by Wikileaks because the issues raised are not new ones.
Iranian minister calls Wikileaks expose 'suspicious' - India - The Times of India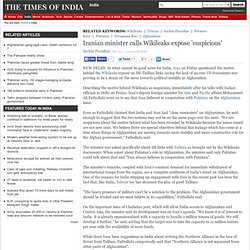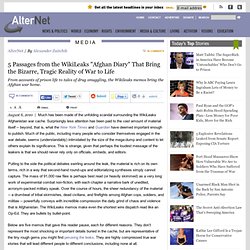 5 Passages from the WikiLeaks "Afghan Diary" That Bring the Bizarre, Tragic Reality of War to Life | World
August 6, 2010 | Like this article? Join our email list:
Advertisement Please support our site by enabling javascript to view ads. ANTIBES, France — Now that the dust has settled, what was the impact of tens of thousands of classified Afghanistan War documents dumped on the internet by WikiLeaks.org?
WikiLeaks | Afghan War
Well, it's a good bet the dying newspaper industry would reap benefits, given who's helping to write the proposed amendment to the Media Shield law awaiting Senate approval: From sponsor Sen. Chuck Schumer's website:
State of the Nation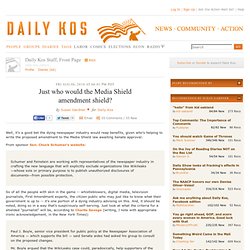 Ramune Golysenkiene via Getty Images I've been tweezing, shaving, moisturizing, defrizzing, flat-ironing, bikini-waxing, gym-joining (notice I said gym-joining, not gym-going?) exfoliating and manicuring since 8th grade, all while sleeping on a silk pillowcase to reduce wrinkles.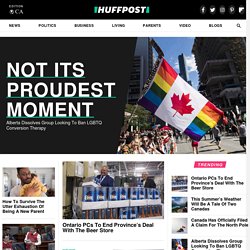 Measuring Blood on Hands in the Wikileaks Controversy
In Wikileaks Archives U.K. (2009) Publication of the UK Royal Mail's PostZon postcode database WikiLeaks released the UK government database of all 1,841,177 UK post codes together with latitude and longitude, grid references, county, district, ward, NHS codes and regions, Ordinance Survey reference, and date of introduction. The database was last updated on July 8, 2009 and is over 100,000 pages in size. Read this in Wikileaks Archives Afghanistan (2008) Release of report NATO in Afghanistan: Master Narrative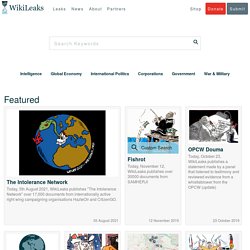 Could WikiLeaks story put a damper on battlefield intell?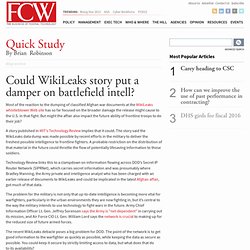 Could WikiLeaks story put a damper on battlefield intell? Most of the reaction to the dumping of classified Afghan war documents at the WikiLeaks whistleblower Web site has so far focused on the broader damage the release might cause to the U.S. in that fight. But might the affair also impact the future ability of frontline troops to do their job? A story published in MIT's Technology Review implies that it could. The story said the WikiLeaks data dump was made possible by recent efforts in the military to deliver the freshest possible intelligence to frontline fighters. A probable restriction on the distribution of that material in the future could throttle the flow of potentially lifesaving information to those soldiers.
Saturday, August 7, 2010 Strategic Issues Photo: Adnan Abidi, ReutersM. Serajul Islam Pakistan has suddenly become the scapegoat for what is going wrong in Afghanistan.
Pakistan under US and UK attacks: A look at history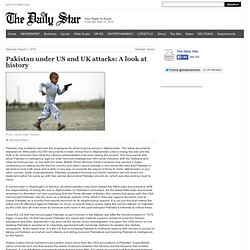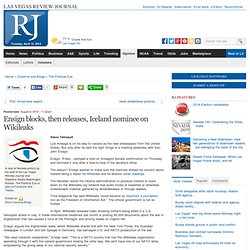 Ensign blocks, then releases, Iceland nominee on Wikileaks - The Political Eye
Luis Arreaga is on his way to Iceland as the new ambassador from the United States. But only after he said the right things in a meeting yesterday with Sen. John Ensign.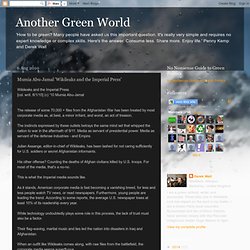 Wikileaks and the Imperial Press[col. writ. 8/1/10] (c) '10 Mumia Abu-Jamal The release of some 70,000 + files from the Afghanistan War has been treated by most corporate media as, at best, a minor irritant, and worst, an act of treason. The instincts expressed by these outlets betrays the same mind set that whipped the nation to war in the aftermath of 9/11.
Mumia Abu-Jamal 'Wikileaks and the Imperial Press'
Pentagon to Troops: Taliban Can Read WikiLeaks, You Can't | Danger Room
Any citizen, any foreign spy, any member of the Taliban, and any terrorist can go to the WikiLeaks website, and download detailed information about how the U.S. military waged war in Afghanistan from 2004 to 2009. Members of that same military, however, are now banned from looking at those internal military documents. "Doing so would introduce potentially classified information on unclassified networks," according to one directive issued by the armed forces. That cry you hear? It's common sense, writhing in pain. There was a time, just a few months ago, when the Pentagon appeared to be growing comfortable with the emerging digital media landscape.
The Pentagon bans all military access to Wikileaks – Tech Products & Geek News
Following on from the controversy surrounding Wikileaks sharing sensitive military documents, and the mysterious insurance file, the Pentagon is taking steps to protect military assets. Access to Wikileaks has been banned across the entire U.S. Military in what seems to be a bid to stop any further information being leaked.
Iran suspicious over WikiLeaks disclosures
Iran is suspicious about the revelations made by web portal WikiLeaks, exposing the dubious designs of Pakistani spy agency Inter-Services Intelligence in targeting Indian interests in Kabul and role of Tehran in fuelling insurgency in Afghanistan. WikiLeaks, the whistle-blower organization has posted over 90,000 classified reports about the Afghan war, which exposes ISI's profound links with Taliban, and its complicity in terrorist attacks on Indian interests in Afghanistan, including attack on the Indian Embassy in 2008. The disclosure of a six-year archive of classified US military documents by the WikiLeaks.org website underscores deep suspicions about the role of ISI in War against Terror.
Bildt: No US-Sweden talks over WikiLeaks
Published: 06 Aug 2010 15:26 GMT+02:00Updated: 06 Aug 2010 15:26 GMT+02:00 Sweden's foreign minister Carl Bildt has denied that the US government has approached Sweden in connection with the website WikiLeaks and reports that many of the Afghan War Diary documents pass through a Swedish web-host. "No. We have ongoing discussions with the USA and all those involved in the Afghanistan operation, but not about WikiLeaks as far as I know," the foreign minister told Sveriges Television (SVT) news programme Rapport. Chris Dunnet, public affairs spokesperson at the US embassy in Stockholm, confirmed to The Local on Friday that the embassy has "received no instructions to engage with Swedish officials over the WikiLeaks story".
Digg, WikiLeaks, and Censorship, American Style
Anti-free-speech/user-privacy articles are all over the news this week. And though the fuss over U.S. net neutrality may have been wrong, censorship is alive and well in America--it just takes a slightly different form. Military censors(ish) WikiLeaks visits by staff Concerned by the recent Wikileaks fiasco, which saw tens of thousands of potentially embarrassing (and also, for some forces still in the field, potentially life threatening) facts exposed to the world's eyeballs, the U.S. military machine is closing ranks. Never mind that much of the so-called controversial material is pretty run-of-the-mill for any expeditionary military force that's actually in action, there's a huge fuss about the event as the documents were all classified.
Iran suspicious over WikiLeaks disclosures
This Week in Review: Newsweek's new owner, WikiLeaks and context, and Tumblr's media trendiness
Pentagon Demands WikiLeaks 'Return' All Classified Documents | Threat Level
Pentagon threatens to 'compel' WikiLeaks to hand over Afghan war data
Bradley Manning: An American Hero