Fotografía
A Splash of Color by Rackat. ...from Critique Club...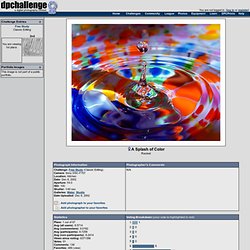 Hi Rackat...ain't I lucky..they assigned your photo to me..ha FIRST IMPRESSION: Horrible shot...what were you thinking???? COMPOSITION: Totally off. Best Pictures Of The Decade: The Noughties. TotallyCoolPix is all about the images and this is a retrospect all about the years 2000-2010 aka The Noughties.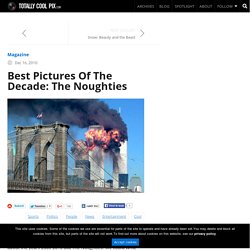 We could write about September 11th 2001 or the tsunami or countless earthquakes or the Middle East conflict or Barack Obama or Michael Schumacher or Saddam Hussein or Facebook or the human race. But we'll let the pictures speak for themselves. Note: The images are in no particular order, some contain graphic scenes and they are the personal choice of the editors. If you miss something, we're sorry.
Innocence at Angkor by Craig Martin. Rosie_Huntington_Whiteley_Transformers.jpg (JPEG Imagen, 724x480 pixels) New photos | Landscape photos | landscapes with a soul. Twelfth man by gerard sexton. 100 Helpful Photography Tutorials for Beginners and Professionals. Photography as both a profession and a hobby is an incredibly expansive topic that covers a remarkably vast range of subjects from science and art.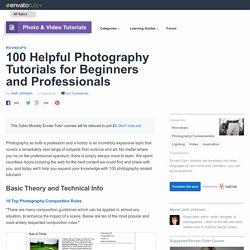 No matter where you lie on the professional spectrum, there is simply always more to learn. We spent countless hours scouring the web for the best content we could find and share with you, and today we'll help you expand your knowledge with 100 photography related tutorials! Stefano Unterthiner Photography : Animals Face to Face | COLT + RANE. Another night in Paradise by *XavierJamonet on deviantART. Miniature Art On the Tip of Pencil by Dalton Ghetti: Pics, Videos, Links, News. 100 Exceptional Examples Of Portrait Photography. Before I Die. What is important to you 2011 After Candy Chang lost someone she loved, she went through a long period of grief and depression.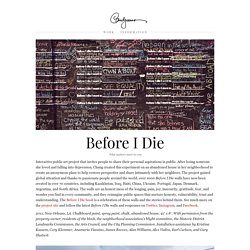 With time she felt gratitude for the time they had together and eventually she found clarity in her life by contemplating death so much. But she struggled to maintain this perspective. It's easy to get caught up in the day-to-day and forget what really matters to you. She wanted a daily reminder and she wanted to know what was important to the people around her. Frightening Proximity of the Past WWII Photo Collages by Sergey Larenkov | Smashing Photography. Sergey Larenkov is a talented Russian photographer that took some old WWII pictures and combined them with perspective-matching photos that were taken nowadays.
This simple technique brings awesome results by creating original time portals that help us to see the World War II from the different angle. Here you'll see some absolutely legendary photos that are contextually mixed up with the present days captured in one single composition. At first it looks like WWII ghosts appeared at the streets of St. Petersburg, Vienna, Berlin and other cities. Mt Roraima, Brasil, Guyana and Venezuela (pic) Atmospheric. Real Love by Anze Malovrh. 334307Moraine_Lake_2560x1600_by_Pat1926.jpg (JPEG Image, 2560x1600 pixels) - Scaled (51%) Sea otters holding hands to keep from drifting apart while sleeping. 6a00d8341bf8f353ef0133f308cabd970b-pi (JPEG Imagen, 900x441 pixels) ZIPPER by KPK. FISH-1.jpg (JPEG Image, 1000x783 pixels) Here comes the sun by Giulio.Ercolani. Bernini_cornaro3. Dying for you! by Emil Dimitrov. 144125_460s.jpg (JPEG Imagen, 460x645 pixels) Hugs keep us alive! Bond's Neighbour. Taillight. Secret Promise by Guldehen Yogurtcu.
2f4cf15d4104f2e568125bd8eeba59f9.jpg (JPEG Imagen, 600x798 pixels) 10008176_0593258.jpg (JPEG Imagen, 950x639 pixels) 339.jpg (JPEG Imagen, 950x759 pixels) College-e1298880176359.jpg (JPEG Image, 640x617 pixels)
---