Living Green
Green VC: Green Funding Sources
Living GREEN $10,000 Challenge Grant by 12.31.2011 Give Today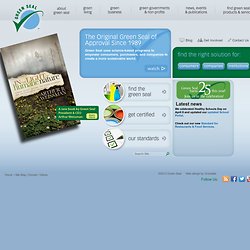 Green Seal uses science-based programs to empower consumers, purchasers, and companies to create a more sustainable world. Blog Get Involved Contact Us Latest newsCONGRATS: Our clients 3M and Ecolab included in the Top 50 Most Community-Minded Corporations STANDARDS OPEN FOR REVISION:Comment on Specialty Cleaners Deadline: February 2Comment on Hotels Deadline: January 30 Read More News Home | Site Map | Donate | Videos
Green Seal
A Long Kept Secret For Generating Free Electricity is Finally On The Open, And You'll Never Have To Pay A Single Dime to the Power Company How would you like to create a generator which creates free electric energy? Using our easy-to-follow guide, you will be able create a Magnetic Power Generator which creates absolutely free energy , and doesn't require any resource like wind or solar energy to function, the magniwork generator creates energy by itself and powers your home for free. The generator works fully off the grid , take a look at the following diagram to get an idea of how it works:
The Energy of Tomorrow, In Your Home Today!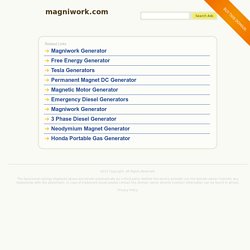 Inspiration Green Home
The Natural Step's Founder, Dr. Karl-Henrik Robèrt, was recently interviewed by Sustainuance, India's first corporate sustainability magazine. The interview appears in both the print and online versions of the magazine. In this broad-ranging conversation, Dr.
Screening Green Businesses
Certification for Green Businesses Green America certifies businesses that are committed to using business as a platform for social change. Since 1982, Green America has evaluated over 8,000 small businesses. We've helped leading green companies like Seventh Generation, Honest Tea, and Clif Bar take off in the marketplace. We connect people to entrepreneurs building sustainable enterprises from the ground up and Main Street businesses that serve their communities. Green America certifies businesses that are: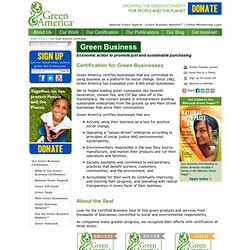 BIOECON
FREE ENERGY Home Generator Off the Grid
WiserEarth.org: La Red Social por la Sustentabilidad