ANIMAUX
Les oiseaux d'Afrique du Sud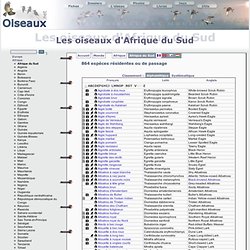 Les oiseaux d'Afrique du Sud Accueil Monde Afrique Afrique du Sud
Raccoons_checking_the_feeder_!
A Live 24x7 Interactive African Wildlife Safari
A Live 24x7 Interactive African Wildlife Safari
Welcome to the Live Video Feed of TheCritterWindow! Hello and Welcome! You are watching live video feed of wildlife in southeast Indiana, USA. Sit back, relax and enjoy the sights and sounds of a variety of birdlife. You may also see Beaver, Raccoon, Muskrat, Mink, Wood Duck, Mallard Duck, Cayuga Duck, Fox Squirrel, American Red Squirrel and Crayfish. You never know what you might see next!
The Critter Window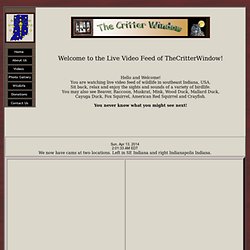 Tree Nest Placement Red-tailed Hawks typically put their nests in the crowns of tall trees where they have a commanding view of the landscape. They may also nest on a cliff ledge or on artificial structures such as window ledges and billboard platforms. Nest Description
Live! Red-tailed Hawk Nest at Cornell University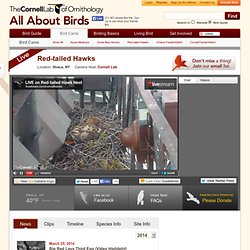 Tree Nest Placement Great Blue Herons nest mainly in trees, but will also nest on the ground, on bushes, in mangroves, and on structures such as duck blinds, channel markers, or artificial nest platforms. Males arrive at the colony and settle on nest sites; from there, they court passing females. Colonies can consist of 500 or more individual nests, with multiple nests per tree built 100 or more feet off the ground.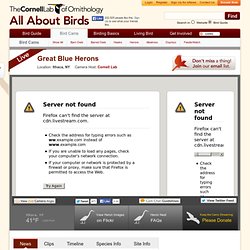 Live! Great Blue Heron Nest at Cornell Lab of Ornithology
Marc Giraud, pour observer les animaux dans la nature, écoguide, protecteur de la nature