Mac
Best Online Backup Services
MozyHome Review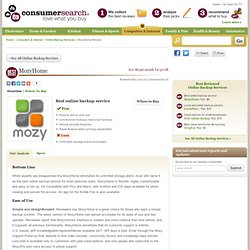 1. Mac Format This article from MacFormat magazine, part of the TechRadar media site, touches on six online backup services, including Mozy. CrashPlan is declared the overall winner, but Mozy gets high ratings on many criteria.
CrashPlan+ Review
1. Mac Format Mac Format magazine, part of Britain's TechRadar site, picks CrashPlan+ as the best choice among six online backup services tested, though the edge it holds is small. Still, Christopher Brennan calls CrashPlan+ "solid, easy to use and reliable." 2.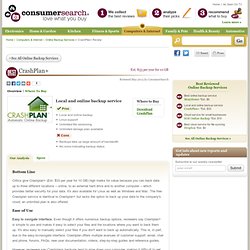 i-4u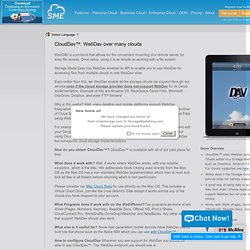 WebDAV is a protocol that allows for the convenient mounting of a remote server for easy file access. Once setup, using it is as simple as working with a file system. Storage Made Easy has WebDav enabled its API to enable you to use WebDav for accessing files from multiple clouds in one WebDav view. Even better than this, we WebDav enable all the storage clouds we support through our service even if the cloud storage provider does not support WebDav for its Cloud implementation. Example of this are Amazon S3, RackSpace Cloud Files, Microsoft SkyDrive, Dropbox, and even FTP Servers!
CloudDav: WebDav over any Cloud
You've found the sitemap for Ask Dave Taylor!
Download Seas0nPass for Mac - Simple jailbreak tool for AppleTV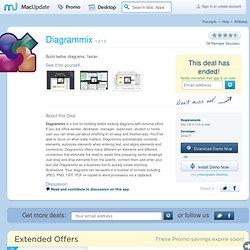 MacUpdate Promo - Diagrammix 1.2.1.1 for $12.71 - 15% off
Diagrammix is a tool for building better-looking diagrams with minimal effort.