Mac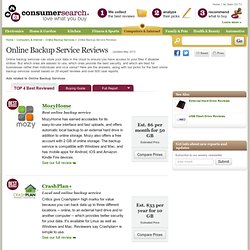 Best Online Backup Services
Sponsored Links are keyword-targeted advertisements provided through the Google AdWords™ program. These listings are administered, sorted and maintained by Google. For information about these Google ads, go to adwords.google.com . Google may place or recognize a unique "cookie" on your Web browser.
MozyHome Review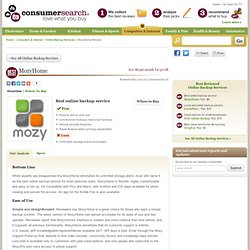 1. Mac Format This article from MacFormat magazine, part of the TechRadar media site, touches on six online backup services, including Mozy. CrashPlan is declared the overall winner, but Mozy gets high ratings on many criteria.
CrashPlan+ Review
1. Mac Format Mac Format magazine, part of Britain's TechRadar site, picks CrashPlan+ as the best choice among six online backup services tested, though the edge it holds is small. Still, Christopher Brennan calls CrashPlan+ "solid, easy to use and reliable." 2.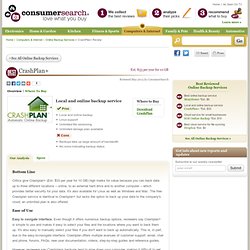 i-4u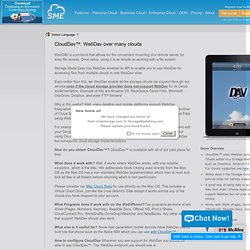 Price Click here to create a free account and purchase CloudDav access Have an account? Login to the website & activate CloudDav from the Cloud Add Ins link WebDAV is a protocol that allows for the convenient mounting of a remote server for easy file access.
CloudDav: WebDav over any Cloud
You've found the sitemap for Ask Dave Taylor!
Download Seas0nPass for Mac - Simple jailbreak tool for AppleTV
MacUpdate Promo - Diagrammix 1.2.1.1 for $12.71 - 15% off