Random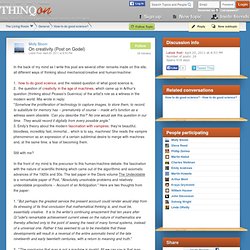 Pandalous
There is a great deal that could be said about all this. It is true that for a time people thought that axiomatizing maths and science is a great thing to do and yes it is often appropriate where clarity is needed and we want a final system.
There's an investigator I know, top of her profession, who once put her laptop in the trunk of a cab.
The Case of the Stolen Laptop: How to Encrypt, and Why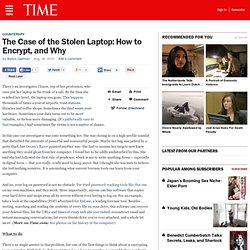 If you're upgrading to a faster, stronger wireless router, don't chuck your older Wi-Fi box. With the magic of DD-WRT , you can turn your older wireless router into a range-expanding Wi-Fi repeater to cover everywhere you need a connection. The advent of wireless home networks grew slowly in the past decade, but reached the point at which nearly every home with a high-speed connection had a wireless router that shared Wi-Fi connections throughout the home.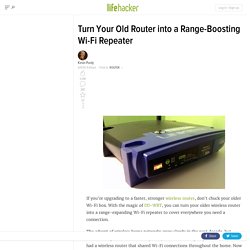 How much water does it take to grow a hamburger? USGSWater Scien
What is the water content of things?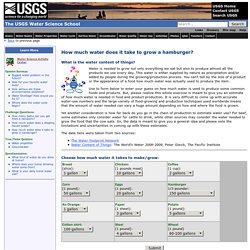 UNESCO Water Footprint
Innovation Happens Elsewhere