Photo_Print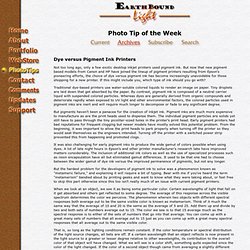 Dye versus Pigment Ink Printers
Dye versus Pigment Ink Printers
Photo Finish Options
We offer the following print finishes: * Glossy * Matte * Lustre * Metallic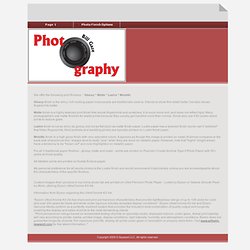 help - What is lustre finish?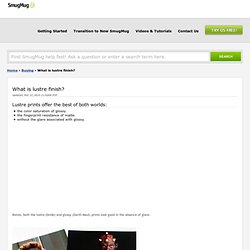 Lustre prints offer the best of both worlds:
4xD Prints
Designs - Tutorials - SB-28 in a Softbox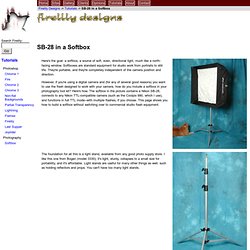 Here's the goal: a softbox, a source of soft, even, directional light, much like a north-facing window. Softboxes are standard equipment for studio work from portraits to still life. They're portable, and they're completely independent of the camera position and direction.