Alert
Crown Weather Service
Make this page your one-stop source for tropical storm and hurricane information for the Atlantic Basin. Look below for a wealth of tropical weather information for the Atlantic and Caribbean. All images, forecasts, and documents are courtesy of their respective publishers.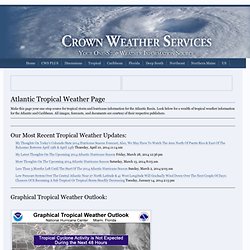 Space Science Engineering Center-UW
Humidity51%Wind SpeedW 21 G 28 mphBarometer30.41 inDewpoint-6°F (-21°C)Visibility10.00 miWind Chill-11°F (-24°C) Last Update on 7 Jan 10:47 am EST Current conditions at
NOAA-Germantown-Forecast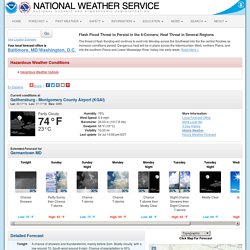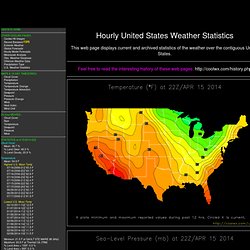 Cloud Cover Mean: 64.9 % % Land Clear: 17.6 % % Land Cloudy: 47.9 % Temperature Mean: 46.6 F Highest U.S. Mean Temp 07/16/2006-21Z 93.3 F 07/16/2006-22Z 93.1 F 07/16/2006-20Z 92.8 F 07/16/2006-23Z 92.4 F 07/15/2006-21Z 92.4 F 07/15/2006-22Z 92.1 F 07/15/2006-20Z 92.1 F 06/28/2012-21Z 92.1 F 06/28/2012-22Z 92.0 F 07/17/2006-21Z 91.9 F Lowest U.S.
Hourly United States Weather Statistics
Pacific Disaster Center
The Tropical Meteorology Project: [FORECASTS]
The Weather Research&Forecasting Model Website