Videos
Most Amazing Time Lapse Video of Milky Way Ever Made. Seriously. Foundation Blue Beauty. Motion Graphics – Thought of You – Motion Graphics Inspiration. Advertising Experimental Motion Showreels Music Videos Short Movies Trailers & Titles After Effects Mocha Cinema 4D Thought of You More information….. 268 Comments Pingback: Sidhe Says » Motion Graphics Pingback: You May Never Read This « twobodiesonesoul Pingback: Site Name » Blog Archive » Welcome!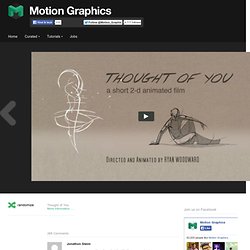 Bottle. Street Artist Proposes Through Street Art.
Music. Pearltrees videos. Youtube. News. Little girl parking bike. Cool Post-it Animation. 3D Projection on Buildings. Video.
---