Lesson plans
CS Unplugged RoxAnn H. Stalvey at College of Charleston Computer Science Unplugged, CS Unplugged, is a collection of computer science activities that are designed to introduce students to computing concepts without using a computer. Most, if not all, of the activities involve student participation through kinetic learning experiences. Activities generally take 5 – 20 minutes to deliver and offer an exciting way to engage students, from kindergartners up to senior citizens, in interactive introductions to difficult computing topics.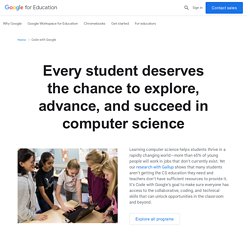 Recipes4Success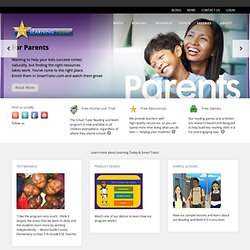 Award-Winning Elementary Reading & Math Program Our rich reading curriculum covers critical skills including phonemic awareness, phonics, sight words, vocabulary and reading comprehension. Our math curriculum integrates number and operations, measurement, geometry, algebra and problem solving skills with engaging real-world themes. Mastering these important skills makes a significant difference in every child's education, enabling them to continue to learn while avoiding getting "stuck!" Online Assessment and Individualized Instruction Our adaptive placement assessment, individualized instruction and comprehensive reporting provide interactive instruction and even targeted intervention with just the click of a mouse. Your kids just logon, click an icon to take the assessment and then the system automatically sets up each child's individualized instruction program for them!
Browse Resources Verizon Foundation proudly partners with some of the country's top educational organizations to provide you with the latest topics, tools and trends in education. Created by the John F. Kennedy Center for the Performing Arts, ARTSEDGE provides resources and examples for teachers to teach in, through and about the arts. The site includes lesson plans, advocacy and professional development resources, and up-to-date information on arts programs from around the world. Visit ARTSEDGE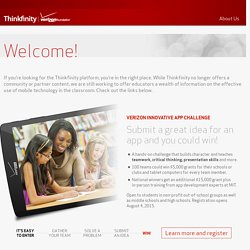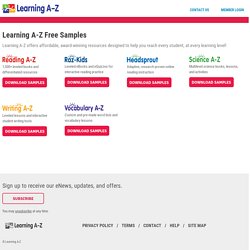 A review of current education industry topics from the publisher of Learning A-Z Need more resources? Don't forget to visit all of our LearningA-Z websites for free samples and demos. Visit Sites For Teachers for additional teacher resources.
Great Teaching Ideas search units | SuccessLink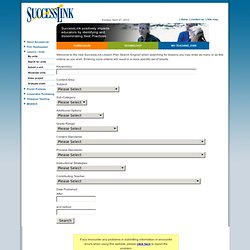 SuccessLink Sunday, April 6, 2014 Welcome to the new SuccessLink Lesson Plan Search Engine! when searching for lessons you may enter as many or as few criteria as you wish. Entering more criteria will result in a more specific set of results.