Lesson plans
CS Unplugged RoxAnn H. Stalvey at College of Charleston Computer Science Unplugged, CS Unplugged, is a collection of computer science activities that are designed to introduce students to computing concepts without using a computer. Most, if not all, of the activities involve student participation through kinetic learning experiences. Activities generally take 5 – 20 minutes to deliver and offer an exciting way to engage students, from kindergartners up to senior citizens, in interactive introductions to difficult computing topics.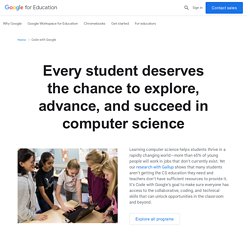 Recipes4Success
Great Teaching Ideas search units | SuccessLink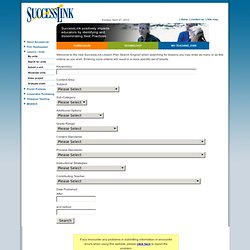 SuccessLink Sunday, April 27, 2014 Welcome to the new SuccessLink Lesson Plan Search Engine! when searching for lessons you may enter as many or as few criteria as you wish. Entering more criteria will result in a more specific set of results.