MapReduce
MMS » Login
Yet another MongoDB Map Reduce tutorial | MongoVUE
Background As the title says, this is yet-another-tutorial on Map Reduce using MongoDB.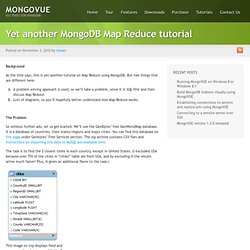 (Yes it's a long title, since people kept asking me to write about this and that too :) I do when it has a point.)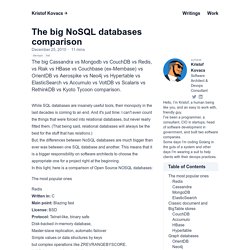 Dans ce tutorial, nous allons découvrir Hadoop au travers de son système de fichiers distribués et son mécanisme de Map/Reduce.
Comprendre Hadoop en moins de 5 minutes « Java EE performance
Hadoop Tutorial
home | Cloud Types | Related Technologies What is Hadoop?