iPhone Hack Sites
files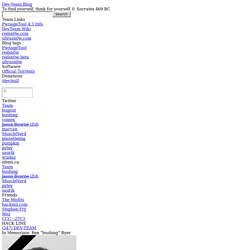 Today we're pleased to release redsn0w version 0.9.15b1, with significant new features supporting restoring to older firmware no longer being signed by Apple. For brevity, we'll list most of the new features in bullet form. For more details, please feel free to drop by our comments section, or check out any upcoming guides on tutorial sites like http://iclarified.com First, the high-level new feature list:
snowbreeze (sn0wbreeze) v 2.1 Jailbreak Guide for iPhone 4 – 3GS – Apple TV2
iPhone Dev Team has released PwnageTool 4.1.2 to allow iPhone users to create and update their iPhone with a custom pre-jailbroken iOS 4.1 . This guide will provide iPhone 4, iPhone 3GS and iPhone 3G users with step-by-step instructions to update and jailbreak their iPhone with iOS 4.1. Don't forget to backup your iPhone before you proceed. You can refer to this post for instructions on how to backup your iPhone. Please ensure that your iPhone has enough charge.
How To Jailbreak Your iPhone 4, iPhone 3GS or iPhone 3G Using PwnageTool (iOS 4.1) – iPhone Hacks
How To Jailbreak Your iPhone 4, iPhone 3GS or iPhone 3G Using PwnageTool (iOS 4.1) – iPhone Hacks