Vintage
Wedding Ideas: The Rustic and Vintage Wedding. According to TheWeddingReport.com, 'Rustic Weddings' are the new trending wedding theme!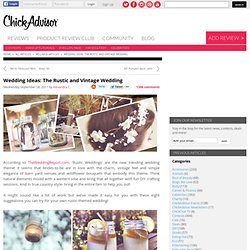 It seems that brides-to-be are in love with the charm, vintage feel and simple elegance of barn yard venues and wildflower bouquets that embody this theme. Think natural elements mixed with a western vibe and bring that all together with fun DIY crafting sessions. And in true country style- bring in the entire fam to help you out! It might sound like a lot of work but we've made it easy for you with these eight suggestions you can try for your own rustic-themed wedding! 50 Reasons to Be Pretty Damn Euphoric You Live in New York City. Sometimes life seems hard here -- the crowds, the expense, the 24-hour-living-and-working lifestyle...But then there are days, like yesterday, when we're ever so glad we live in New York City.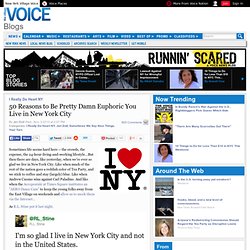 Like when much of the rest of the nation goes a reddish color of Tea Party, and we stick to coffee and stay (largely) blue. Like when Andrew Cuomo wins against Carl Paladino. And like when the Aeropostale at Times Square institutes an "AERO Dance Cam" to keep the young folks away from the East Village on weekends and allow us to mock them via the Internet... Limited by Heartbreaker Fashion. SugarSugar - | vintage & retro webshop.
---