Beauty
Since you guys wanted to see more step-by-step tutorials, I will be doing a series of makeup tutorials starting with one of my favorite looks, smoky eyes . One thing I LOVE about the smoky look is how versatile it is. You can use pretty much any color and you can go from a soft smoky to a really dramatic one.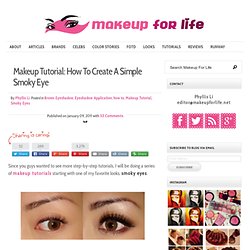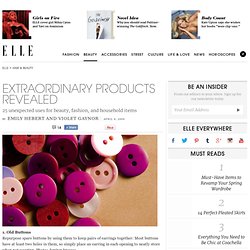 1. Old Buttons Repurpose spare buttons by using them to keep pairs of earrings together: Most buttons have at least two holes in them, so simply place an earring in each opening to neatly store when not wearing. You know those Biore pore strips you buy at the drugstore for about $12 a pop? Yeah, those . Today I'm going to teach you how to make your own homemade pore strips .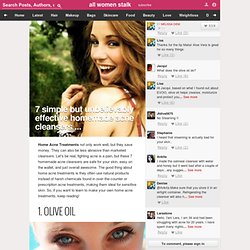 7 Simple but Unbelievably Effective Homemade Acne Cleansers …
Home Acne Treatments not only work well, but they save money. They can also be less abrasive than marketed cleansers.
Beauty Techniques are highly beneficial, but some of them are incredibly recycled. What I mean is, in my life, I always get the same pieces of advice.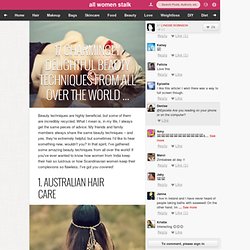 Make-up | La Patka