Life: Simply
Small Home. Big Life.
Propane Fireplaces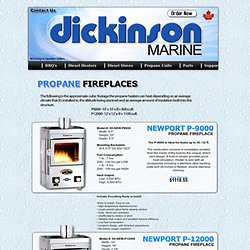 The P-9000 is ideal for boats up to 30 / 32 ft. The combustion process is completely isolated from the inside of the boat by the unique, direct vent design. A built-in blower provides good heat circulation.
Tammy and Logan's Tiny House
Tiny House Video - Part 8
Kirsten from faircompanies.com latest video is about an updated airstream trailer. Sometime between childhood and adulthood, Andreas Stravropoulos had a Peter Pan adventure. He spent 4 years living in anAirstream trailer. He didn't have a mortgage, he didn't pay rent and he was able to pay off student loans. But it wasn't just about gaining economic freedom.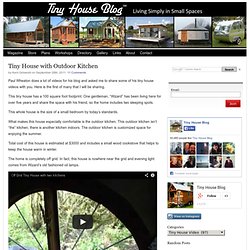 Bare Naked Floor | Cork & Bamboo Floors
Pure-Rest & Ecobaby Organics
BioLet Composting Toilets - The waterless, natural alternative
Wool insulation
A sample sheep wool insulation batt. Wool insulation is made solely from sheep wool fibres that are either mechanically held together or bonded using between 5% and 15% recycled polyester adhesive to form insulating batts, rolls and ropes. Batts are commonly used in timber-frame buildings, rolls for lofts and ropes are primarily used between the logs in log homes. Wool insulation is used for both thermal and acoustic insulating applications. Sheep wool is a natural, sustainable, renewable, theoretically recyclable material and totally biodegradable that does not endanger the health of people or the environment. Wool is a highly effective insulating material that has been used for years insulating people in the form of clothing.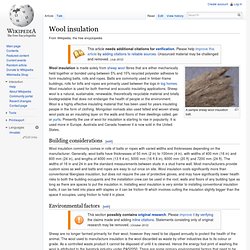 small and portable houses
Built By Friends: Evan & Gabby's Tiny House
Homemade Spaceship: a handbuilt tiny American Dream house
Velomobile: no gas, burns calories, secure like a car
Meg and Joe's Tiny House 8