Life: Simply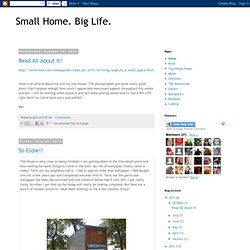 The title should be what hasn't my father taught me! I have learned so much from him that I didn't even realize the amount and wealth of information and know how I have accumulated from him. That is until this past year of building my house. Every cut I make, every time I measure something, every time I do something wrong and think about not redoing it…I can hear him say, 'Make sure you account for the thickness of the blade before you cut' or 'Nope, we didn't do it right we have to rip it out and do it again.' And I would always be thinking in my head, 'Oh come on dad it looks fine.' But when he spoke those words to me many years ago I didn't have my head in the game.
Small Home. Big Life.
Propane Fireplaces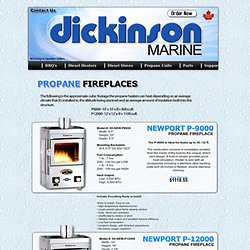 Disposable BottleRegulator Kit For use with a 1lb bottle. Part #:19-150 Price: $79.12
Tammy and Logan's Tiny House
Tiny House Video - Part 8
Paul Wheaton does a lot of videos for his blog and asked me to share some of his tiny house videos with you. Here is the first of many that I will be sharing. This tiny house has a 100 square foot footprint. One gentleman, "Wizard" has been living here for over five years and share the space with his friend, so the home includes two sleeping spots. This whole house is the size of a small bedroom by today's standards.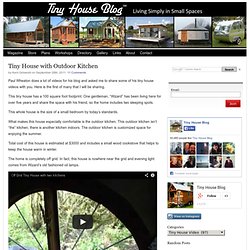 Bare Naked Floor | Cork & Bamboo Floors
We're for a truly pure Organic Mattress. Located in San Diego, CA; We offer some of the best Natural and Organic Mattresses around. Our commitment to purity and quality is the reason we send our materials for third party testing. This testing, depending on what is being tested, tests the raw material or product from 100 parts per billion(.1 mg/kg) or 1 part per million(1 mg/kg). Our various certifications can be viewed, along with our testing, at our Certifications and Testing Section. To ensure further purity, our location, floors, and sewing tables are painted with AFM Safecoat, which seals our location, floors, and sewing tables.
Pure-Rest & Ecobaby Organics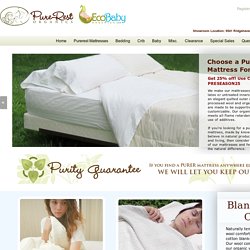 BioLet Composting Toilets - The waterless, natural alternative
Wool insulation
A sample sheep wool insulation batt. Wool insulation is made solely from sheep wool fibres that are either mechanically held together or bonded using between 5% and 15% recycled polyester adhesive to form insulating batts, rolls and ropes. Batts are commonly used in timber-frame buildings, rolls for lofts and ropes are primarily used between the logs in log homes. Wool insulation is used for both thermal and acoustic insulating applications. Sheep wool is a natural, sustainable, renewable, theoretically recyclable material and totally biodegradable that does not endanger the health of people or the environment. Wool is a highly effective insulating material that has been used for years insulating people in the form of clothing.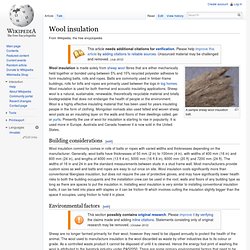 small and portable houses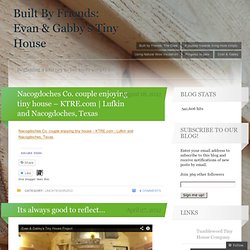 Saturday, March 24th, 2012: We have been settling in to our new home and location quite nicely. It really is quite amazing how well the house traveled. Nothing rattled loose, no pipes broken, the front door still closes snugly.
Built By Friends: Evan & Gabby's Tiny House
Homemade Spaceship: a handbuilt tiny American Dream house
Velomobile: no gas, burns calories, secure like a car
Meg and Joe's Tiny House 8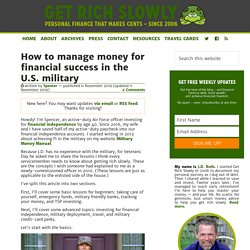 Note: This article is from J.D. Roth, who founded Get Rich Slowly in 2006. J.D.'s non-financial writing can be found at More Than Money, where he recently wrote about how to be happy. "How would you like to write an Unconventional Guide?" my friend Chris Guillebeau asked me last spring.