Life: Simply
Small Home. Big Life.
Propane Fireplaces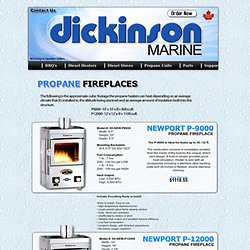 The P-9000 is ideal for boats up to 30 / 32 ft. The combustion process is completely isolated from the inside of the boat by the unique, direct vent design. A built-in blower provides good heat circulation.
Tammy and Logan's Tiny House
Tiny House Video - Part 8
Case Turner an avid outdoors person, small camp boater, and Design associate for a Architecture firm is always looking for smaller more efficient products and ideas for everyday life! Case contacted me about these alternative cook stoves and I thought they might be useful in a small space. StoveTec was created in the fall of 2008 as a not-just-for-profit entity to act as the technology transfer recipient for the Aprovecho Research Center. ARC has worked for 30 years to design and build improved cook stoves and has completed over 100 projects in 60 countries. ARC designed StoveTec stoves with cooks to assure that cooks all over the world would love the stove.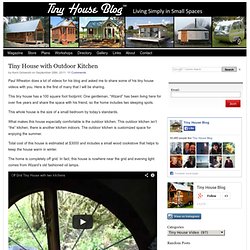 Bare Naked Floor | Cork & Bamboo Floors
Pure-Rest & Ecobaby Organics
BioLet Composting Toilets - The waterless, natural alternative
Wool insulation
A sample sheep wool insulation batt. Wool insulation is made solely from sheep wool fibres that are either mechanically held together or bonded using between 5% and 15% recycled polyester adhesive to form insulating batts, rolls and ropes. Batts are commonly used in timber-frame buildings, rolls for lofts and ropes are primarily used between the logs in log homes . Wool insulation is used for both thermal and acoustic insulating applications. Sheep wool is a natural, sustainable, renewable, theoretically recyclable material and totally biodegradable that does not endanger the health of people or the environment. Wool is a highly effective insulating material that has been used for years insulating people in the form of clothing.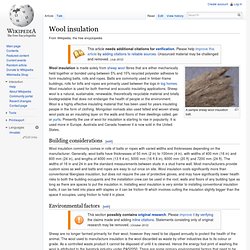 small and portable houses
Built By Friends: Evan & Gabby's Tiny House
Homemade Spaceship: a handbuilt tiny American Dream house
Velomobile: no gas, burns calories, secure like a car
Meg and Joe's Tiny House 8