Government Data
Open CRS
unnamed pearl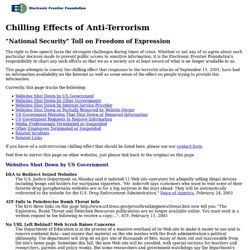 The right to free speech faces the strongest challenges during times of crisis. Whether or not any of us agree about each particular decision made to prevent public access to sensitive information, it is the Electronic Frontier Foundation's responsibility to chart any such efforts so that we as a society are at least aware of what is no longer available to us. This page attempts to convey the chilling effect that responses to the terrorist attacks of September 11, 2001, have had on information availability on the Internet as well as some sense of the effect on people trying to provide this information.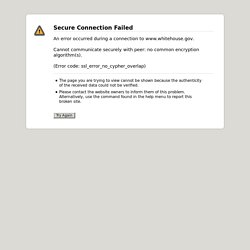 Saving nearly $600/month on her premium with a lower deductible and lower co-pays. From whitehouse.gov Deborah, NH Qualified for a $431 subsidy.
Reference Home
Personal Finances UpdateNew Financial Data on Members of Congress2012 personal financial data on lawmakers, the Supreme Court, and some administration officials are now available. We have updated net worth, assets, transactions, liabilities, and other figures, and made them searchable.Read more › With your generous support, together we can count cash & make change. Regularly cited by: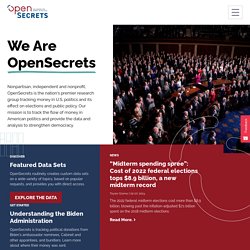 H.R. 3189 (113th) - Water Rights Protection Act Water resources development The bill was voted on in the House on March 13, 2014 To prohibit the conditioning of any permit, lease, or other use agreement on the transfer of any water right to the United States by the Secretaries of the Interior and Agriculture.