Trade Unions & Concilliation
Resolving workplace disputes - public consultation | Consultations
With more than 1.3 million members working for public bodies, private companies and voluntary-sector bodies across the full range of public services, being part of UNISON means you have the full weight of the UK's leading trade union behind you.
UNISON the public service union - Activists zone
Rosenkranz Foundation
Policy Exchange
Trade Union Disability Alliance
About the TUC
About Southern and Eastern TUC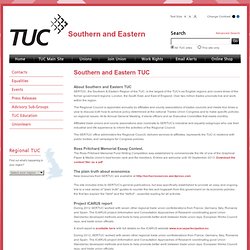 In the regions
Portsmouth Trades Union Council | unity is strength + founded 1886
My UNISON
Unions Together | Let's give the Pensions Bill the chop once and for all
Unite 4 our NHS | Our Blood Is Not For Sale
UNIONREPS.org.uk from TUC Online
Coalition of Resistance Against Cuts & Privatisation | A coalition of groups fighting cuts and privatisation
Right to Work
Craig Berry The new cap on welfare spending will not, says George Osborne, apply to expenditure on the state pension.
Cuts Watch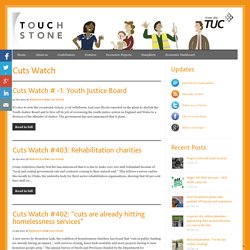 quickreads.org.uk
Campaigning in the South East Uploaded with ImageShack.us There's never been a more important time for UNISON members to get involved in campaigning. Our public services, jobs and pensions are being targeted by Cameron and Clegg who are determined to make workers and service users pay the price of the global recession.
UNISON South East | the public service union
Acas - Home
UNISON | The public service trade union