Other Regional
Global Table Adventure | Eat your way around the world
www.turkishcookbook.com
Hapa-tite — edible adventures & cultural explorations
La Tavola Marche
Scandi Foodie
The Recipe Blog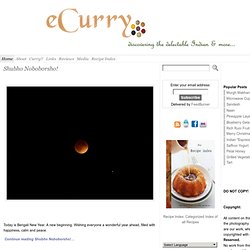 Happy New Year to all my readers, friends and family! Another beautiful year is upon us; a clean canvas to write on and make memories. We wish you all the best. Continue reading Stuffed Mushrooms in Creamy Tomato Sauce… These cookies are what dreams are made of.
Exploring the culinary world of the Middle-East | Taste of Beirut
Boulder Locavore - Local. Seasonal. Food. Drink.
Afghan Cooking Channel
Juls' Kitchen - a Tuscan girl savouring the world one bite at a time
Ecualombian
eCurry - The Recipe Blog
Spicie Foodie™ ~ Spicy Foodie. Healthy, Fresh and delicious recipes to spice up your kitchen and life!
bell'alimento authentic Italian cuisine