Other Regional
I'm already Gone Herbs are heaven. A few clippings of lemongrass into a pot of pho, some rosemary in a ball of bread dough, or a sprinkling of cilantro over rice and I'm transported to another place entirely. Another continent. I don't even have to eat the herbs – I can shut my eyes and breathe in their aroma and … ahhhh… I'm already gone. It doesn't help that I've been digging in the garden for these last couple of weeks… early spring is my favorite time of year because anything is possible.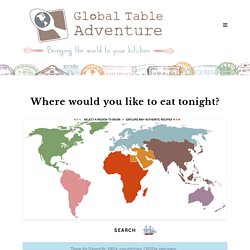 Global Table Adventure | Eat your way around the world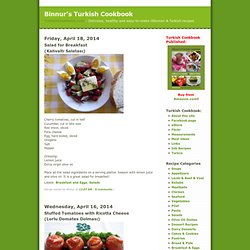 (Doğrama - Gaziantep) 250 g lamb, cut in cubes 1 small onion, finely chopped 5-6 tbsp extra virgin olive oil 3 tbsp canned crushed tomatoes 1 tbsp red pepper paste 1/2 cup canned chickpeas, rinsed 1 medium size tomato, peeled, diced 1 cubanelle pepper, chopped 1 small size eggplant, peel the skin in strips lengthwise, cut in bite size, soak in water with salt for about 20 minutes, then squeeze 1/2 cup warm water 1 tbsp lemon juice 1-2 garlic cloves, mashed with salt Sauce: 1 tbsp butter 1 tsp dry mint
www.turkishcookbook.com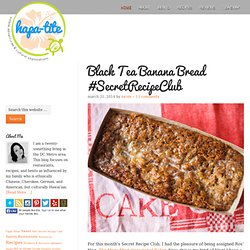 Hapa-tite — edible adventures & cultural explorations
For this month's Secret Recipe Club, I had the pleasure of being assigned Ros' blog, The More Than Occasional Baker. Now, this is my kind of blog! I have a major sweet tooth and prefer baking over cooking. Unfortunately, this made it extremely difficult to choose which recipe I wanted to make since everything looked good to me.
La Tavola Marche
We live in the foothills of the Apennines, the kingdom of pork and rich meaty dishes from the mountains, so when we want to eat-out in Le Marche where do we go from something different...Fano for pesce fish of course! Fano is the ancient Roman seaside settlement, complete with the Arco D' Augusto (year 9 A.D.) that welcomes you at the main entrance to this walled fisherman's village. We love it here. The Saturday morning market is charming & bustling with locals shopping & socializing and the warm summer evenings make you want to linger long into the night ,pouring another glass of Verdicchio and breathing in that salty sea air. Picking a good seafood restaurant can be tricky especially once tourists season along the Adriatic Coast opens up in June. There's a million crappy pizza places & sub-par frozen fish joins that pepper the coastline from Rimini to Pescara.
It's been a very warm start to autumn here in Sydney and on most days it still feels like summer. Humidity has been similar to what we usually get in February and that has made days feel even muggier. Hence I gladly accepted an offer to review and taste test Bionade, a refreshing organic soft drink that's been a best seller in Europe for quite some time and is now making its way down under. I must admit I was a bit hesitant first and I thought this drink would be way too sweet for my liking. I haven't been able to drink sugary soft drinks for ages and those sweetened artificially don't suit my gut at all.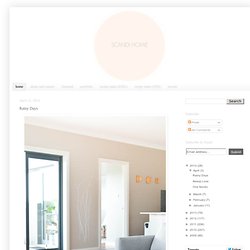 Scandi Foodie
The Recipe Blog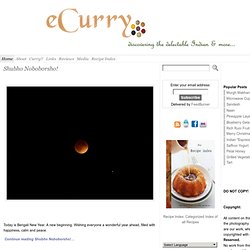 Today is Bengali New Year. A new beginning. Wishing everyone a wonderful year ahead, filled with happiness, calm and peace. Continue reading Shubho Noboborsho!…
Maybe you share my love for old books, especially cookbooks. One of my favorite places to spend a Saturday afternoon is this giant used bookstore in Dallas with every book imaginable under the sun (and a huge cooking and art section); it also has the required coffee shop inside, lots of seating and a casual atmosphere conducive to reading.I have made countless trips there, either buying books or selling my old ones. In Beirut, I walked into this little hole-in-the-wall used bookstore and it had only one cookbook on display, a Dictionary of Authentic Cooking (Kamoos al-tabekh al-saheeh). The book turned out to be chockfull of information, with Egyptian, Iraqi, Syrian, Lebanese and Old-Arabic (as in 10th-century) recipes for every single ingredient; two black and white photos and a few scattered etchings in the entire 575 pages book. While reading, I found out that Arabs used to eat oatmeal (shoofan) savory.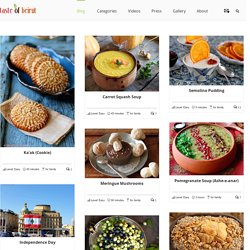 Exploring the culinary world of the Middle-East | Taste of Beirut
Boulder Locavore - Local. Seasonal. Food. Drink.
Afghan Cooking Channel
Juls' Kitchen - a Tuscan girl savouring the world one bite at a time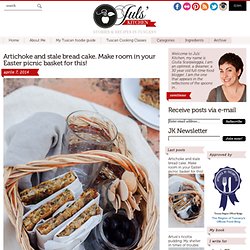 aprile 7, 2014 We have a saying in Italy: Natale con i tuoi, Pasqua con chi vuoi, that can be roughly translated into stay with your family for Christmas and choose your company for Easter. Christmas is a family institution, you don't even ask yourself what you will do, because you know that you'll spend that special day with your relatives. Don't even try to arrange other plans. Easter is a different matter: you are almost free to choose where and how you will spend that day.
Ecualombian
eCurry - The Recipe Blog
Today is Bengali New Year. A new beginning. Wishing everyone a wonderful year ahead, filled with happiness, calm and peace.
Sunday Snapshots is coming one day early, and we're going on a beach stroll. The photos were snapped with my phone camera and within a 20 minute timeframe. Enjoy the photos and quotes. To those celebrating Easter: have a great holiday! Whatever you can do, or dream you can, begin it. Boldness has genius, power and magic in it.
Spicie Foodie™ ~ Spicy Foodie. Healthy, Fresh and delicious recipes to spice up your kitchen and life!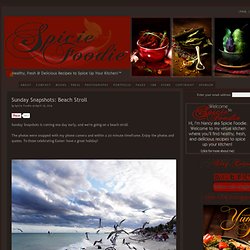 bell'alimento authentic Italian cuisine
Poached eggs. You should really get into them. More specifically you should get into poached eggs in tomato sauce. It is going to be your new favorite breakfast or brunch dish. Or late night snack or whenever. It's so simple but satisfying.