GET ORGANIZED
35 Absolutely Essential Mac Apps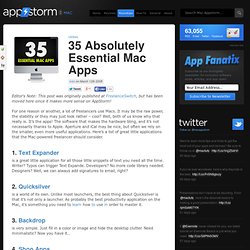 Editor's Note: This post was originally published at FreelanceSwitch , but has been moved here since it makes more sense on AppStorm!
The 10 Best Productivity Apps For The Mac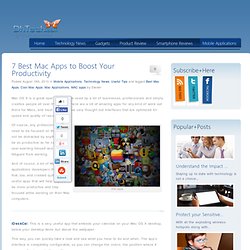 Mac OS X is a great operating system used by a lot of businesses, professionals and simply creative people all over the world. There are a lot of amazing apps for any kind of work out there for Macs, and most of them have very thought out interfaces that are optimized for speed and quality of results.
7 MAC Apps to Boost Your Productivity | Emerging Latest Technology News and Trends
Clutter: Declutter Your Home with a Detailed Inventory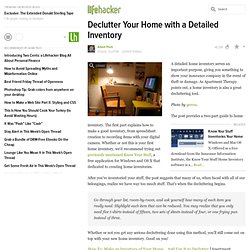 A detailed home inventory serves an important purpose, giving you something to show your insurance company in the event of theft or damage.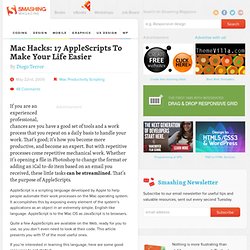 Mac Hacks: 17 AppleScripts To Make Your Life Easier | Developer's Toolbox
If you are an experienced professional, chances are you have a good set of tools and a work process that you repeat on a daily basis to handle your work.
Delicious vs Pearltrees ? cc @Mancioday
Facette | Facets for Delicious