Radio Storytelling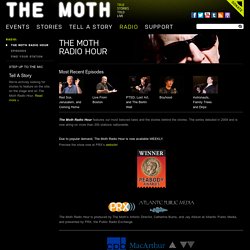 The Moth Radio Hour features our most beloved tales and the stories behind the stories. The series debuted in 2009 and is now airing on more than 200 stations nationwide. Due to popular demand, The Moth Radio Hour is now available WEEKLY.
The Moth - Radio
Talk Story Radio
Joe Frank - The Official Site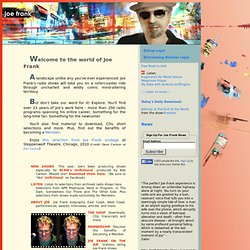 A landscape unlike any you've ever experienced. Joe Frank's radio shows will take you on a rollercoaster ride through uncharted and wildly comic mind-altering territory. But don't take our word for it! Explore. You'll find over 23 years of Joe's work here - more than 200 radio programs spanning his entire career. Something for the long-time fan.