Alternatives et Transformation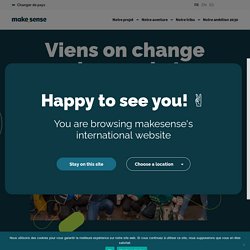 The first Hold-up in Bordeaux 'll be organized on July, 3rd, from 18 to 20 pm in Darwin offices, Bastide Niel, rive droite. Sylvain needs us to find a business model for a new service! Toulouse crew organized a hold-up for help the project Capstreet founded by supercool students from Supinfo !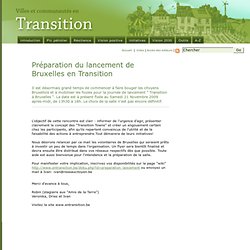 Il est désormais grand temps de commencer à faire bouger les citoyens Bruxellois et à mobiliser les foules pour la journée de lancement " Transition à Bruxelles ". La date est à présent fixée au Samedi 21 Novembre 2009 après-midi, de 13h30 à 18h. Le choix de la salle n'est pas encore définitif.
Villes en transition | Préparation du lancement de Bruxelles en
dernière mise à jour,le 06/05/2010 Lien avec la préparation des Etats généraux du renouveau Présentation de l'ACH/Beijaflor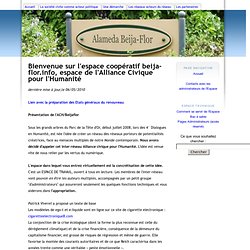 Colibri / Beija-Flor : PagePrincipale