UK
Projects - StudioMakgill
Hyperkit
Bunch
Projects / Daniel Freytag
Multistorey
Showcase
Magpie Studio
Farrow — Home
Projects | Construct London
NB: A branding and communication studio
Featured Projects | Bibliothèque Design
YES
Home : Village Green
Studio8 Design +44 (0)20 7251 6430
Proud Creative +44 20 7729 6170
mind design
MadeThought
Browns
Hawaii Design is based in London and specialises in design, illustration and art direction.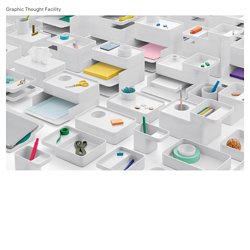 Huw Morgan Designer, directorBorn in Newcastle upon Tyne, 1971Central Saint Martins, 1991–94Royal College of Art, 1994–96Joined Graphic Thought Facility, 1996, and became a director, 2003 Paul Neale Designer, directorBorn in Leicestershire, 1966Saint Martins School of Art and Central School of Art and Design, 1985–88Royal College of Art, 1988–90Founded Graphic Thought Facility, 1990 Andrew Stevens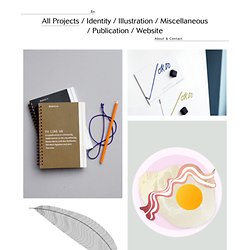 ?h
Åh [o:h] is a platform for creative collaboration between Johanna Lundberg and Elin Svensson. From 2008 to spring 2012, it served as a studio practice for the two designers, producing award winning work from art direction to illustration, publications, branding, stationery and websites. Their clients include The Architecture Foundation, Financial Times, The Finnish Institute in London, Grafik Magazine, The Guardian, Helsinki Arts Initiative, kulör, Newly Drawn, OK Do, Time Out Magazine and YCN.
A2/SW/HK +44 (0)20 7739 4249