PRODUCTORAS
TriggerHappyProductions | trigger happy productions GmbH | Commercial Film and TV Production Company in Berlin
LATEST WORK | Epoch Films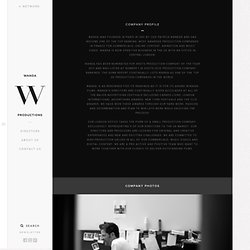 Company profile Wanda was founded in Paris in 1991 by CEO Patrick Barbier and has become one of the top ranking, most awarded production companies in France for commercials, online content, animation and music video.
Productions - About
Somesuch & Co
BLACK HAND CINEMA - Anthony Mandler
Parkvillage
Categories - Academy Films
Black Dog Films » Directors US
PARK PICTURES
Rattling Stick
Stink.tv
Directors And Work » Smuggler
Blink is an award-winning British commercial production company based in London. Since its launch in 1985, Blink has become recognised for discovering and fostering new creative talent and launching the careers of many acclaimed directors. Founded in 1985 by Bob Lawrie and James Studholme as an animation company with a unconventional approach, Blink evolved into a live action production company in the 1990s. Today, Blink is one of the industry's most respected production companies, consistently producing innovative, beautifully crafted and intelligent work whilst maintaining a distinctive style. Blink's roster of directors represents a diverse collection of talent working across the traditional and emerging realms of advertising.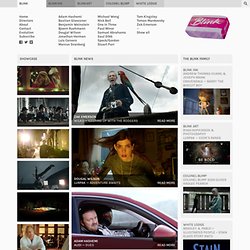 Blink Productions - View Dougal Wilson Work
GANG FILMS News and Recent Works
Kuntz Manor