SEO
The 2013 SEO Checklist | ClickMinded
Every time I start a new website, I typically find myself doing the same things over and over, in order to lay the foundation for solid optimization. During my SEO training class , I mention this checklist, which covers everything you should consider doing in the first week or so of going live. This list covers the top 30 things you should consider when it comes to getting a new site live and into the search index. It has been updated for 2013. It uses a simple script to tally everything you check off. Once you've completed it, it will give you a score out of at the bottom of the page.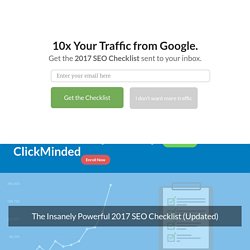 Free SEO Report | MetaFever.com
Internet Marketing Company and SEO Consultants | Outspoken Media
3.4K Flares 3.4K Flares × Yes, the rumors are true. I've put together the most comprehensive list of link building strategies on the Web. If there's any post on my blog you should bookmark for future reference, this is the one.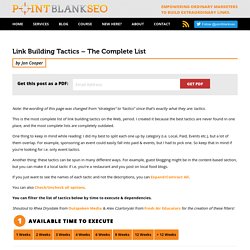 Insights for Search - Web Search Interest - Worldwide, 2004 - present
Free Website SEO Analysis Report | SEOzio Tool
Reverse IP lookup - IPv6
Add URL : SEO friendly directory list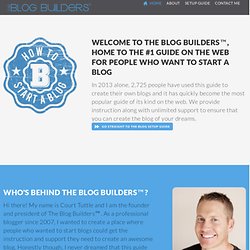 If your site isn't a back-link superstar, you'll never be an internet mogul! My sincere desire is that you can use this article to find more success in your online endeavors. Why most articles about getting links aren't worth time it takes to read them:
102 Ways To Make Your Site A Back-Link Superstar
HTML Batch Validation Tool - WDG HTML/XHTML Validator Service
The WDG HTML Validator will validate up to 100 pages from a single website if you check Validate Entire Site . Enter the URI of an HTML/XHTML document to validate in the form field below. HTML Batch Validation Tool WDG HTML/XHTML Validator Instructions When you enter the root level URI and check the Validate Entire Site box from the four options available above, the HTML validator will check linked pages at the root level and then additional linked pages at /child/ levels until it reaches its maximum of 100 URIs.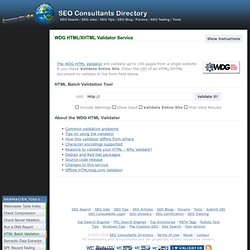 CSS Compressor
SEO Tool ABAKUS Topword V.1