Critical thinking
PUDDING
Les inconnus - la révolution
la dialectique peut elle casser des briques
La dialectique peut elle casser des briques ?
Independent Thinking - We Do: Do You?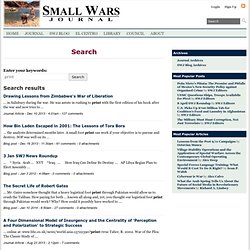 Small Wars Journal: SWJ Blog: The TX Hammes PowerPoint Challenge (Essay Contest): Print This
Drawing Lessons from Zimbabwe's War of Liberation
"When we understand that slide, we'll have won the war," General McChrystal dryly remarked, one of his advisers recalled, as the room erupted in laughter.
Enemy Lurks in Briefings on Afghan War - PowerPoint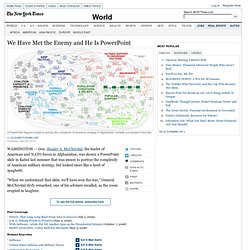 Vidéos sur la pensée critique
Critical Thinking by Design
Designs pour developper les competences "Apprendre a Apprendre"