Critical thinking
PUDDING
Les inconnus - la révolution
la dialectique peut elle casser des briques
La dialectique peut elle casser des briques ?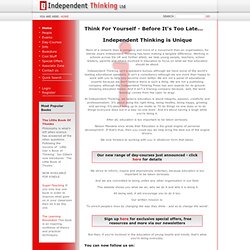 "Education is the great engine of personal development. It is through education that the daughter of a peasant can become a doctor, that the son of a mineworker can become the head of the mine, that a child of farm workers can become the president of a great nation. It is what we make out of what we have, not what we are given, that separates one person from another."
Independent Thinking - We Do: Do You?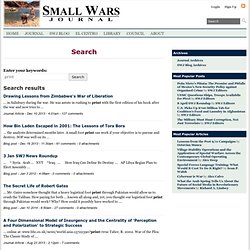 Small Wars Journal: SWJ Blog: The TX Hammes PowerPoint Challenge (Essay Contest): Print This
Drawing Lessons from Zimbabwe's War of Liberation ... in Salisbury during the war. He was astute in rushing to print with the first edition of his book after the war and now tries to ... Journal Article - Dec 10 2013 - 4:01am - 127 comments
Enemy Lurks in Briefings on Afghan War - PowerPoint
Vidéos sur la pensée critique
Critical Thinking by Design
Designs pour developper les competences "Apprendre a Apprendre"