Creation Sites
Play background audio on-click in Mobile Safari (iPhone) without play controls - Some code from jonmilani
Problem: how to play audio without using iPhone's Quicktime-style audio play popup controls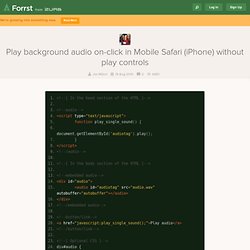 Libre constructeur site mobile sociale - Mobile.web.tr (MWTR)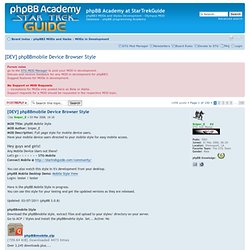 phpBB Academy at StarTrekGuide • View topic - [DEV] phpBBmobile Device Browser Style
blackbeltboy47 wrote: I am viewing it on my iPod touch and when I turn it sideways, it is easy to read.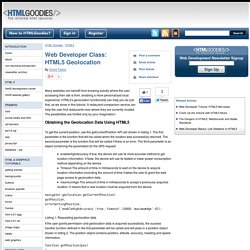 Web Developer Class: HTML5 Geolocation
Many websites can benefit from knowing exactly where the user accessing their site is from, enabling a more personalized local experience. HTML5's geolocation functionality can help you do just that, as we show in this tutorial.
JW Player Wizard | Easy HTML5 & Flash Setup | LongTail Video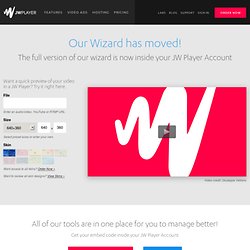 2. Include the library
HTML ASCII Characters
Tweet Blender Widget
Home page
Site démo magusine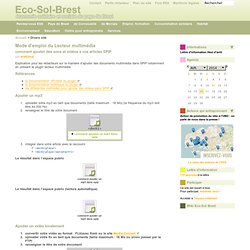 Explication pour les rédacteurs sur la manière d'ajouter des documents multimédia dans SPIP notamment en utilisant le plugin lecteur multimédia Références Ajouter un mp3 uploader votre mp3 en tant que documents (taille maximum : 16 Mo) (la fréquence du mp3 doit être 44.000 Hz) renseigner le titre de votre document
Mode d'emploi du Lecteur multimédia
MP3 Player - Players - MAXI - Generator
Button Sounds
Button Wav Mp3 Sound Effects - Download