Create an iphone app
iPhone Mobile Application Development | Mobile Application Development | iPhone Application Development Company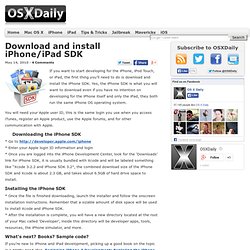 If you want to start developing for the iPhone, iPod Touch, or iPad, the first thing you'll need to do is download and install the iPhone SDK.
Download and install iPhone/iPad SDK
About Us : iPhone App Development Companies : App Development Company UK : BudgetAppDev.com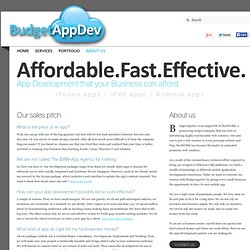 Well, you can go with one of the big agencies, but that will set you back anywhere between $10,000 and $20,000. Or you can try to make an app yourself. After all, how much more difficult is it from the company blog you made?
Beginning iPhone 3 Development: Exploring the iPhone SDK (9781430224594): Dave Mark, Jeff LaMarche