Math Humor
Dystopia Function: Statisticians Are Jerks
Is Santa real
Physicist: The existence of Santa Claus is an established fact, beyond debate. I, like most people of my generation, have verified his existence experimentally by means of the "Cookie test".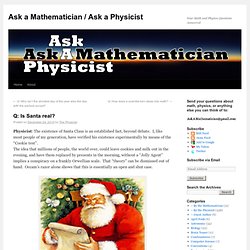 Pegasus Publishing :: Apparel :: Math, Science, Computing & Aerospace :: Math :: Maxwell's Equations Long Form shirt
My friend made this in Math today..
Dystopia Function
giraffe_farley_katz
Cuddly Cyborg
Math Jokes at WorkJoke.com - Profession Jokes
How they prove that all odd integers higher than 2 are prime?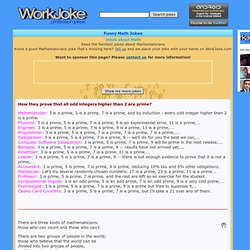 The Date Graph
slimfigures.co.uk - A webcomic of science, satire and dark thoughts.
Kentucky Math with Ma and Pa Kettle!
They say math's the universal language, but this is all gibberish to me. - CollegeHumor picture
Inception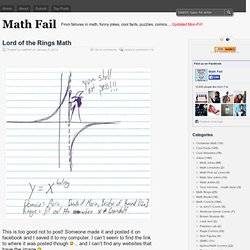 Posted by mathfail on January 5, 2010
« Lord of the Rings Math »
it_is_obvious.PNG (PNG Image, 744x616 pixels)
numbers