Computers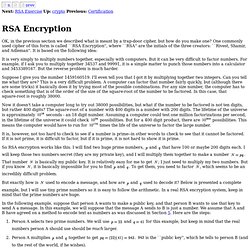 RSA Encryption
Next: RSA Exercise Up: crypto Previous: Certification OK, in the previous section we described what is meant by a trap-door cipher, but how do you make one? One commonly used cipher of this form is called ``RSA Encryption'', where ``RSA'' are the initials of the three creators: ``Rivest, Shamir, and Adleman''. It is based on the following idea: It is very simply to multiply numbers together, especially with computers.
ExcelUnusual - outstanding methods for creating engineering, scientific, technical models and games in excel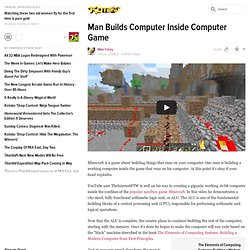 Man Builds Computer Inside Computer Game
Minecraft is a game about building things that runs on your computer. One man is building a working computer inside the game that runs on his computer. At this point it's okay if your head explodes. YouTube user TheInternetFTW is well on his way to creating a gigantic working 16-bit computer inside the confines of the popular sandbox game Minecraft. In this video he demonstrates a city-sized, fully-functional arithmetic logic unit, or ALU. The ALU is one of the fundamental building blocks of a central processing unit (CPU), responsible for performing arithmetic and logical operations.
Graphing Calculator Story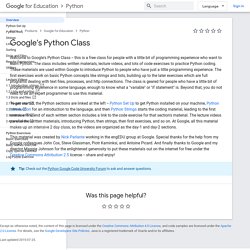 Welcome to Google's Python Class -- this is a free class for people with a little bit of programming experience who want to learn Python.
New Tech Support Pricing Structure