Cool trips
10 trips of a lifetime
Overwater bungalows in Bora Bora, French Polynesia (Photo: Frommers.com Community) We all take simple vacations, but when was the last time you traveled somewhere that changed who you are and how you see the world? These 10 places, while not always easy to reach, inspire travelers to rethink – and perhaps better appreciate – the world around us.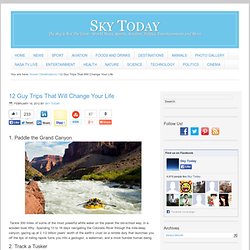 digg 1. Paddle the Grand Canyon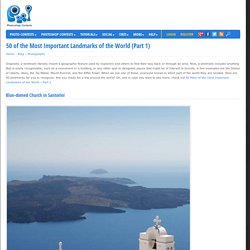 Originally, a landmark literally meant a geographic feature used by explorers and others to find their way back or through an area. Now, a landmark includes anything that is easily recognizable, such as a monument or a building, or any other spot to designate places that might be of interest to tourists. A few examples are the Statue of Liberty, Uluru, the Taj Mahal, Mount Everest, and the Eiffel Tower. When we see one of those, everyone knows in which part of the world they are located. Here are 50 landmarks for you to recognize. Are you ready for a trip around the world?
XXXX Island | The ultimate destination for mates' trips away
10 beautiful sacred spots
Mount Parnassus (Photo: age fotostock / SuperStock) When we modern folks visit a beautiful natural site, the experience may evoke a sense of peace, a feeling of awe, or just the need to snap a million photos.
Preachers Rock, Preikestolen, Norway Blue Caves - Zakynthos Island, Greece Skaftafeli - Iceland Plitvice Lakes – Croatia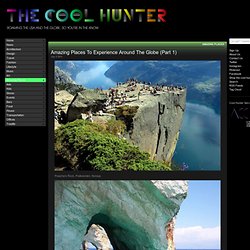 10 beautiful sacred spots
The Archipelago Cinema was created for the debut of a new Thai film festival Movie theaters are inherently awesome places to be on their own, evoking memories of past big-screen adventures and nights spent eating popcorn and candy for supper.
This floating movie theater might just be the coolest place on Earth | Technology News Blog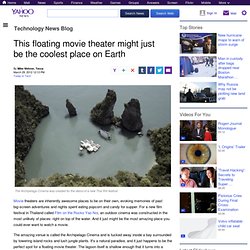 World's Prettiest Places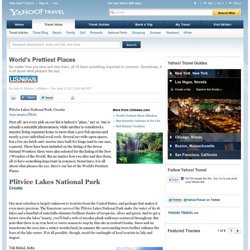 Plitvice Lakes National Park, Croatia