Innovation & Design
10 Futuristic Materials. Lifeboat Foundation Safeguarding Humanity Skip to content Switch to White Special Report 10 Futuristic Materials.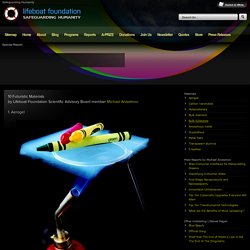 Free Computers Video Lecture courses. Secret Passageway Switch. Wall murals - the most pixersized shop on Earth - Pixersize your walls & stuff • PIXERSIZE.com. Electronics. 50 Cool Websites We Recommend Ploomy - a blog for guys.
We spend almost all of our time on the web.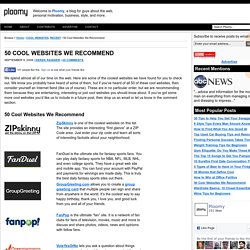 Here are some of the coolest websites we have found for you to check out. We know you probably have heard of some of them, but if you've heard of all 50 of these cool websites, then consider yourself an Internet fiend (like us of course). These are in no particular order, but we are recommending them because they are entertaining, interesting or just cool websites you should know about. If you've got some more cool websites you'd like us to include in a future post, then drop us an email or let us know in the comment section.
Justbeamit.com. Free Website Creator | Creating A Free Website | IM creator. Diagramly - Draw Diagrams Online. Printstagram - We Print Your Instagram Photos. HTC Cases & Covers by Case. Home > Smartphone Cases > HTC Cases HTC Cases HTC One (M8) Cases HTC One (M8) Cases, Covers & Accessories HTC One Cases HTC One Cases, Covers & Accessories.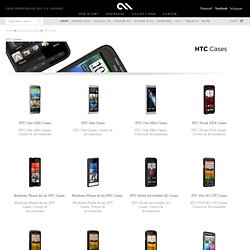 Gadgets Gifts. Like & Follow Dude I Want That Most Viewed Gear Products Thursday, March 13, 2014 Like FIN, Ring is a wearable input device controlled by gestures and finger movement.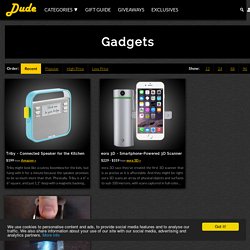 Page | Extrove - Cool Stuff, Gifts and Gadgets for Men | Extraordinary trove of gadgets, gear and stuff for guys. Latest. The Photojojo Store! - the Most Awesome Photo Gifts and Gear for Photographers. Cordito Keep all of your cords and phone accessories in one fancy, rolled up package.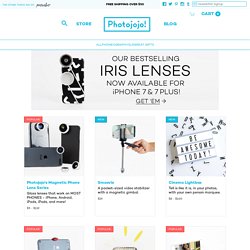 More → The most watched and most highly-rated TED talks at the moment. You've read several posts already.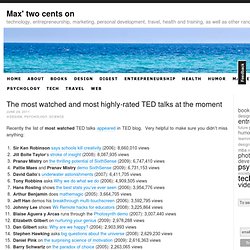 It's very flattering to know that somebody is interested in what I write over here. :) I just wanted to let you know, that you can also subscribe via email to receive blog updates. I usually post once a month or so. I'll do my best to keep them interesting. Obviously, I don't sell anything and I don't spam. 100 Websites You Should Know and Use. Entertainment Meet David Peterson, who developed Dothraki for Game of Thrones There are seven different words in Dothraki for striking another person with a sword.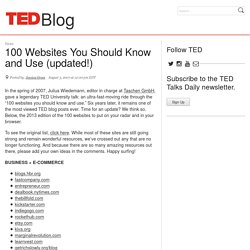 Among them: "hlizifikh," a wild but powerful strike; "hrakkarikh,"a quick and accurate strike; and "gezrikh," a fake-out or decoy strike. But you won't find these words in George R. R. Collection of Awesome Things (63 pics. Graphics Community with Photoshop Contests, Photography and Drawing Contests.
---