Environment + Sustainability
Greening Australia - Transforming our Landscapes
Welcome to Greening AustraliaGreening Australia welcomes everyone committed to protecting and restoring the health, diversity and productivity of our unique landscapes. If you're ready to get out and get active for the environment, Greening Australia has a world of ways to address critical environment issues. To learn more, play the video above or click here to read more about Greening Australia.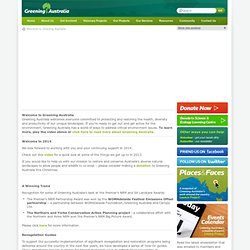 TheRealEwbank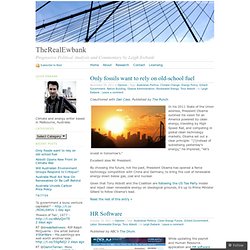 Overview of the Australian government's proposed carbon-pricing scheme prepared for the Breakthrough Institute. Last week, the Australian government unveiled the details of its long-anticipated carbon-pricing scheme, which include a fixed-carbon price of $23 per tonne as well as several measures to encourage the research, development, and deployment of renewable energy technologies. In contrast to the death of cap-and-trade in the United States last year, the passage of Australia's national carbon price legislation is virtually guaranteed. Unfortunately, much of the legislation rests with the magical thinking that international offsets will drive the country's decarbonisation, rather than full-scale efforts to drive the development and deployment of clean energy technologies. Under the proposal, Australia will have a fixed-carbon price of $23 per tonne from July 1 2012, before moving to a cap-and-trade scheme in three years time.
Podcast The Good Stuff features interviews with changemakers, entrepreneurs, scientists, and folks just like you who are growing Solutions in their communities. Listen Teaching Tools Whether you're a teacher, a faith leader, or just somebody who is interested in learning more about how we make, use, and throw away Stuff, we offer a diverse set of curricula and resources for all ages. Learn Blog Our latest take on what's happening in the world of Stuff -- what's good, what's not so good, and what people just like you are doing to grow Solutions in their communities. read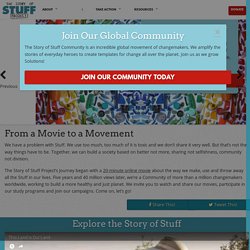 For the past three years we have conversed with the foremost practitioners of sustainability in food and farming. They have shared their insights and experiences… and contributed their words to our rapidly growing Lexicon of Sustainability. To spread their knowledge our photography project has grown to include short films, study guides, traveling shows, a book and lastly a website where people can add their own terms to this ever-evolving lexicon.
The Lexicon of Sustainability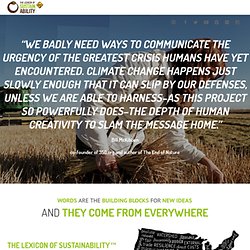 Green Alliance
Community by community, we are demanding action on climate change. At The Climate Reality Project, the members of the Climate Reality Leadership Corps are our front-line agents for change. These Climate Leaders have been trained by our Chairman, Al Gore, and deliver Climate Reality presentations in schools, homes, places of worship, businesses, and government forums. Climate Reality presentations educate people about climate change, and build local networks of climate activists who work in their own communities and countries demanding solutions. Use the search tool below to find a presentation happening near you, or sign up to host a Climate Leader presentation in your community today. Interested in becoming a Climate Leader?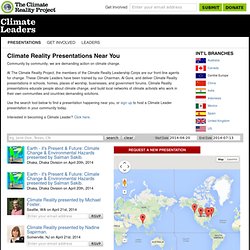 The Climate Project
Green Institute | | | Green Institute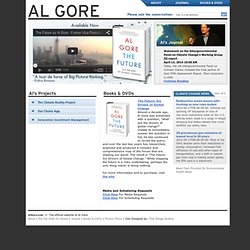 Statement on the Intergovernmental Panel on Climate Change's Working Group III report April 13, 2014 10:56 AM Today, the UN Intergovernmental Panel on Climate Chance released the final portion of their Fifth Assessment Report. Their conclusion is clear.