England
George Clarke | Restoration Man | The Home Show | Channel 4 | Architect
Roderick James Architects
Jerry Tate Architects
Kathryn Tyler + Linea Studio + Interior Design Cornwall + Grand Designs Falmouth House
Crab studio
muf architects and artists: homepage
For over six decades Purcell has been involved in the care and development of some of the best loved buildings and places in the UK and abroad. Our approach to architecture is bespoke – we put a lot of care into crafting intelligent outcomes. From start to finish, our expertise includes funding and planning advice, heritage consultancy, conservation and architectural design across eight sectors. We put all our expertise to work on the recently completed Centre of Refurbishment Excellence (CoRE).
Purcell Miller Tritton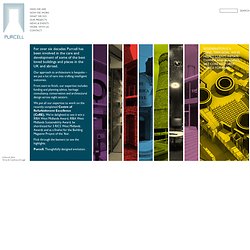 AOC
Hab | Happiness – Architecture – Beauty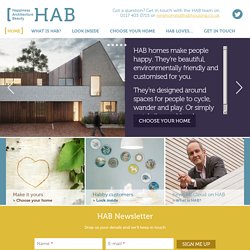 Why do we bother? Because most modern housing just isn't good enough. Because we got angry about the way volume housebuilders were riding roughshod over great tracts of our towns and countryside: erasing traces of the past; ignoring established communities and chucking up identikit Noddy houses at the lowest possible cost. Because we believe that housing should be specific to its context; that, done properly, development should improve rather than destroy, the biodiversity of the site.That it's not just about houses, but about landscape, culture, community.
Hab Oakus
Peter Barber Architects
F o R M Associates : Urban Design - Landscape Architecture - Place Making
::Fat::Architecture::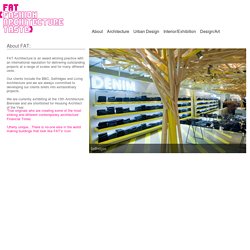 FAT Architecture is an award winning practice with an international reputation for delivering outstanding projects at a range of scales and for many different uses. Our clients include the BBC, Selfridges and Living Architecture and we are always committed to developing our clients briefs into extraordinary projects. We are currently exhibiting at the 13th Architecture Biennale and are shortlisted for Housing Architect of the Year. 'True originals who are creating some of the most striking and different contemporary architecture' Financial Times 'Utterly unique…There is no-one else in the world making buildings that look like FAT's' Icon
Main : Sam Jacob
hampson williams
Adjaye Associates News David Adjaye & Taiye Selasi: Gwangju River Reading Room has opened. The Gwangju Biennale Foundation is proud to announce the opening of the Gwangju Folly II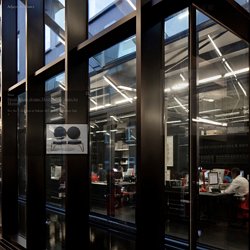 MJP Architects
Jonathan Woolf Architects